need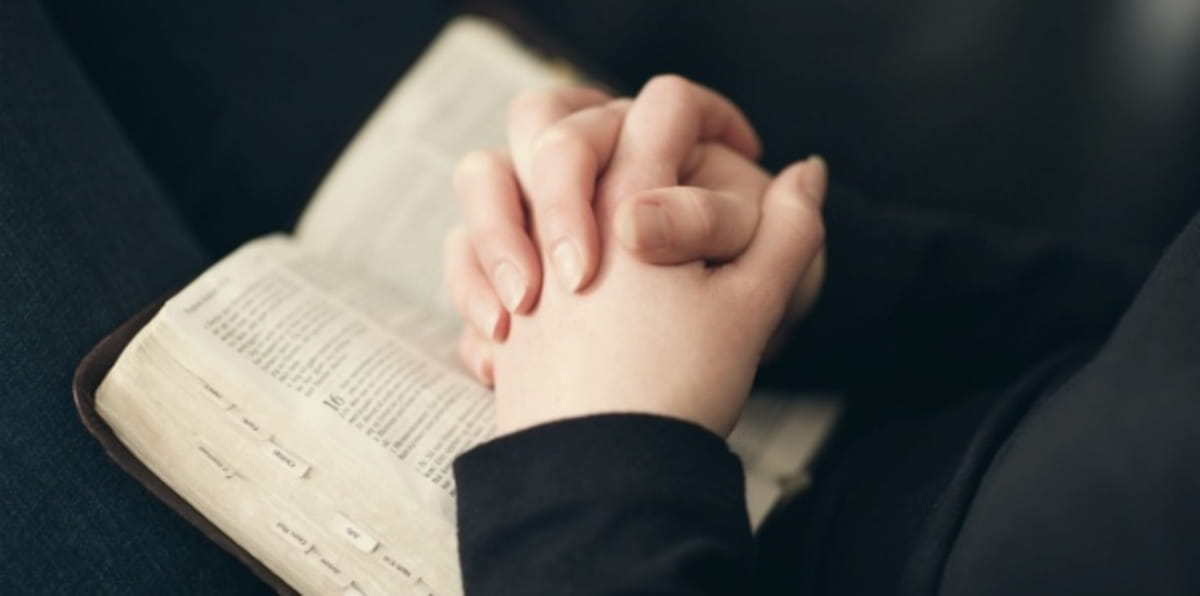 I never understood why this individual asked me to be in a relationship with him.
He only talked to me when he felt like talking to me.
I only saw him when he wanted to see me.
When I wanted to talk to him, I would call him, but he wouldn't answer his phone.
How could he go days without talking to me?
How would he get to know me if he never spent time with me?
He told me a couple times that he needed me, but he never made me feel like he wanted me.
I soon realized that once he got what he needed, he wouldn't need me anymore – until he needed something else again.
Unfortunately, this sounds like the type of relationship that a lot of Christians have with Christ.
We know that we need Him, but do we really want Him?
There's a difference.
One day, the angel appeared to Manoah's wife. Before he announced what God was going to do for her, he told her about herself. You are barren (Judges 13:3). God wanted her to know that He knew her condition and that He had forgotten about her. The scriptures doesn't mention whether it was her desire to have children or if she and her husband had prayed for a child. All I know is that God saw a need. He (Samson) shall begin to deliver Israel out of the hand of the Philistines (vs 5).
To conceive a child seemed impossible. Manoah and his wife had tried for years, but what had been impossible with man was about to become possible with God. He was going to make it happen. There was a problem and God was going to create the solution for that problem.
The angel gave Samson's mother two promises. First, he promised her that she would conceive. Then, he promised her that she would bear a son. Not everyone that becomes pregnant gives birth, but she was going to do both.
There is a need and the people in your home, on your job and in your community need someone who will pray on their behalf. They need someone who will choose to live holy. And God needs someone who will be consistent, faithful and who will do what He tells them to do.
The angel told Manoah's wife what not to touch, eat or drink because of what she was carrying inside of her. I don't think we carefully consider what we are carrying inside of us (the Spirit of God, the word of God, etc). If we did, we would make better choices.
But for the next nine months, she gave up some things. She put away some things. She stopped doing certain things so that the needs of the people would be met. You see, God wasn't just giving her a son, but He was giving a deliverer to a people that He loved and called His Son (Exodus 4:22).
My prayer for every person who is reading this is that you will not MIS-carry, be MIS-led or MISS what God has for you or what He wants to do through you for His people.
While the disciples walked with Jesus, they never had a need so they were able to meet the need of others.
A very great multitude had been with Jesus and for three days they had nothing to eat. Some of them had come from far distances. If I send them away fasting to their own houses, they will faint by the way for divers of them came from afar (Mark 8:3). When Jesus made this statement, he wasn't looking at the disciples. He was looking at the people. They were weary. They were hungry.
They had a need.
So what did Jesus do? He didn't go looking for food. He asked the disciples, How many loaves do YOU have? They only had seven, but Jesus took what the disciples had, gave thanks, brake and gave it back to the disciples to give to the people.
As my pastor was teaching this past Wednesday, I thought about how I'm still concerned about my need when there is a very great multitude that is still waiting for their need to be met. I also thought about how in some ways I'm still waiting for God or for someone else to do what He has given me to do.
Then, I read this question on social media this morning: God will carry out His plans and purposes on the earth. The only question is, will YOU be a part of them or will you let ANOTHER fulfill what He has called YOU to do? 
When Mordecai pleaded with Esther to go before the king on behalf of the people, he told her that if she kept silent at this time, relief and deliverance would come for the Jews, but from ANOTHER place (Esther 4:14).
God not only has a plan that involves healing, relief, deliverance and salvation for His people, but He made us a part of His plan.
Will YOU be the one He uses or will He have to choose ANOTHER?
(This blog was inspired by my pastor and John Bevere)
Stop trying to take care of yourself and trust God to take care of you. ~ Joyce Meyer
Your Father knows what you need before you ask. ~ Matthew 6:8, KJV
I am your God and will take care of you until you are old and your hair is gray. I made you and will care for you. I will give you help and rescue you. ~ Isaiah 46:4, GNT
You can be sure that God will take care of everything you need.  ~ Philippians 4:19, MSG
The Lord is my Shepherd. I shall not want. ~ Psalm 23:1, KJV
Cast all your care upon Him, because He cares about you. ~ 1 Peter 5:7, MEV 
God can and will take care of you. 
worry: anxious, torment, troubled, lack of trust in God
Don't worry about things.
Worrying doesn't add to you. It subtracts from you.
It steals your peace and your joy.
Only people who don't know God and the way He works worry.
Take one day at a time.
Don't worry about what may or may not happen tomorrow or next week.
Give your attention to what God is doing now.
The enemy wants to distract you from what is really important.
It is more important that you seek God rather than the things He can give you.
You have tried it your way. Now, do things His way.
Find out what He wants you to do and do it.
Live as He wants you to live.
Be more concerned about giving than getting.
Your heavenly Father already knows what you need.
If He takes care of the birds, will He not take care of you?
If He gives them what they need, He will give you what you need.
Don't worry.
[Scripture reference: Matthew 6:25-34]
Now Peter and John went up together into the temple at the hour of prayer, being the ninth hour.
And a certain man lame from his mother's womb was carried, whom they laid daily at the gate of the temple which is called Beautiful, to ask alms of them that entered into the temple;
Who, seeing Peter and John about to go into the temple, asked an alms.
And Peter, fastening his eyes upon him with John, said, Look on us.
And he gave heed unto them, expecting to receive something of them.
Then Peter said, Silver and gold have I none; but such as I have, give I thee: In the name of Jesus Christ of Nazareth rise up and walk (Acts 3:1-6).
 The lame man asked with expectation for alms, but Peter and John wanted to give him something better – something that would last. Had Peter and John given the lame man gold and silver, how long do you think that would have lasted? At some point, he would have run out of money and the only choice he would have had was to go back into the lifestyle that he thought he left. He would return to begging.
This man had a problem, but what he was asking for was not the solution to his problem. Just like the lame man, I was sitting at the gate of Beautiful. As a result of when I went through, I was crippled with fear, unbelief and doubt. I was sitting in pity when I should have been walking in power. I was on the outside when I should have been in the inside.
Your problems and painful experiences may have brought you to the gate, but it can't stop you from going through the gate.
I was praying for money, but money wasn't my problem. My problem was that I didn't trust God. When Peter told the man to look on him and John, the man immediately looked at them to be his source. And that was me. I was looking to my job to be my source when I should have been looking to God to be my Source. The man was looking at their hands, but Peter wanted him to know that what he needed wasn't in his hand, but in his mouth. In his mouth was the power to command things, to prophesy, and to change his situation.
I thought it was money that I needed, but I needed wisdom. If I have wisdom, I have riches (Proverbs 8:18). I thought I needed money, but it is healing that I need. God never hurt me and He never disappointed me, but I know that I don't have the trust in Him that I once had and I need God to build up what the enemy tried to tear down. I need Him to restore that childlike faith.
The lame man spent most of his life depending on people, but God wanted him to depend on Him. When Peter took him by the right hand and lifted him up, it took trust and faith to believe not only that he could rise, but to do something he had not been able to do since birth – walk.
But one thing is needful (Luke 10:42).
What I need and what God wants is for me to seek a better relationship with Him. It's time to go from begging to believing.
I've been giving Him my hands (seeking a handout), but what God really wants is my heart.
To one, God may be like the man who left ninety-nine sheep to search for one sheep that had gone astray until he found it (Luke 15:4).  
But to another, He is like the prodigal son's father, who doesn't go after his son and search for him, but instead He waits (Luke 15:20).  He waits for him to grow up.  He waits for him to humble himself.  He waits for him to come to his senses. 
The prodigal son knew what belonged to him and he went boldly to his father and asked for it.  The problem was He left what he needed after he got what he wanted.  Even after God gives you what you've been asking for, you are still going to need Him.
Just because the father didn't search for his son doesn't mean he didn't love him, but it was time for his son to make a decision.  What do you want?  He had to make up his mind.  Either he could stay where he was (apart from his father), toiling, but still hungry or he could go back to his father where there were hired servants and enough bread to spare (Luke 15:15-17).
God has better for you. You don't have to stay where you are.  You don't have to struggle, but you're struggling because you want to do things your way.  The Holy Spirit will convict you.  He will tell you what you need to do, but He is not going to do it for you and He's not going to make you do it.  This has to be your choice.
Elijah asked the question, How long will you halt between two opinions? (1 Kings 18:21). How long will you go back and forth? How long will you sit between who you were and who you are created to be?  
There are some adult Christians who want God to treat them like babies.  You want him to always pick you up and carry you, but it's time to learn how to walk – by your own faith.  You're His child, but you're not a baby anymore.  God expects us to grow in our salvation (1 Peter 2:2).  Jesus grew in wisdom and stature and He expects us to grow, too.  At the age of 12, Jesus was being taught in the temple, but by the age of 30, He was teaching others.
Making choices is part of growing up and sometimes it will feel like making a decision is hard, but when you read the conversation between the serpent and Eve, we learn that God will tell you the type of 'trees' that are before you and He will tell you which tree to choose and which tree not to choose, but He is not going to choose for you (Genesis 3:2-3).
God gave you the power to choose, but choose rightly.  Maybe you've made some poor choices in the past, but the days of being angry, blaming people, living in regret and feeling powerless or helpless are over.  Maybe your parents didn't always make the right choices concerning you, but you're grown now.  You can make your own choices.  Choose to obey God and when you choose to do what God wants you to do first, then those things you've been worrying about and toiling for will be added to you (Matthew 6:33).
Whether you want God to use you or you want what He has for you or you want to become like a planted tree that brings forth fruit, it is going to require growth, time and change.  Do you really want it?
You choose.
In 1 Kings 17:2-3, the Lord told Elijah to hide by a brook.  When he did what God told him to do, God took care of him.  Not only did he have water to drink, but God commanded the ravens to feed him every morning and evening.  One day, the brook dried up because there was no rain.
If God commanded the ravens, surely He could have commanded the brook, but He allowed the brook to dry up.  Prior to this, Elijah was satisfied.  He was comfortable.  He didn't have a thirst or a hunger for anything, but now he did.  He wasn't satisfied with where he was and he didn't want to remain in that condition anymore.
The word of the Lord came to Elijah.  Not only did God tell him to move, but He told him where to move to.  Arise, go to Zarephath, which belongs to Zidon and dwell there: behold, I have commanded a widow woman there to sustain you  (vs 9).  Sometimes God leaves out the details.  He never told Elijah that the widow woman had a need.  All He told him was that she would feed him.
When he arrived at the gate of the city, he saw the widow gathering sticks (I guess that meant she was about to cook something).  He asked her for some water.  As she was going to get the water, he asked for a morsel of bread.  First, the woman told him what she didn't have.  I have not a cake  (vs 12).  Then, she told him what she did have – a handful of meal in a barrel, a little oil in a cruse and two sticks. This was her last meal and this meal wasn't just for her, but it was for her son also.
This woman didn't want to die and she didn't want her son to die, but she was preparing to die because she didn't know what else to do.  She didn't know where her next meal was coming from.  It didn't look like things were going to get better and now she had a man – a perfect stranger – asking her, an unmarried mother, for her last.
I hear the conversations of single mothers from time to time.  They love their children, but sometimes they are tired – tired of raising their children alone, tired of the daily routine, tired of trying to provide, tired of missing field trips and Awards Day.  It hurts when you can't do what you would like to do for your children.  You want them to enjoy their childhood.  You want them to be happy.  You don't want them to worry about adult things such as bills and other responsibilities.
I can only imagine how strong this woman was trying to be for her son.  She was trying to keep it together, but sometimes we just want someone to come and 'save' us.  You know, take care of all our problems.  Well, God did send a man in her life, but He didn't send him to be her husband.  (I had to point that out because sometimes a single woman/mother is so anxious to be married or in a relationship that she confuses 'help' with 'husband').  Elijah didn't give her any food or money.  He didn't get her out of debt or out of poverty, but he showed  her how to get out.  He showed her how to trust again.  All she had to do was obey the instructions.  All she had to do was give the very thing that she was afraid  of losing.
Wow.
Sometimes we are so focused on what we want that we don't see what others need.  Let's look at it this way: Had Elijah not moved, the widow and her son would have died.  Our obedience to God is so important.  It was so easy for Elijah to get comfortable at the brook.  It was so easy to trust God for the things he could see.  Life was good. He had water, bread, and meat every day, but God didn't send him there to stay.  He was only there to pass through.  I'm sure he got used to the daily routine.  I bet he thought he had God figured out.  He knew exactly what time the raven would feed him, but when the brook dried up and the raven stopped coming, he had to trust God through a woman who only had a handful of meal, a little  oil and two sticks.  The widow was being tested, also.  Whoever is faithful with little will also be faithful with much  (Luke 16:10).
I wanted to know how far and at what length this man went to obey God and to meet this widow.  What was the distance between Cherith and Zarephath?  One source on the internet reported it was approximately 85 miles.  Another source reported it was between 80 to 100 miles.  I don't know if Elijah got there by foot or by a horse, but that was a long journey if you didn't have a car.  Did he get tired along the way?  Did he want to stop?  Did he want to turn around?  Did he eat?  Did he drink?  What did he have to give up?
Just like Elijah, you will never have to worry about your need when you put HIS kingdom first. God will supply your need according to His riches in glory.  So if you're lacking in an area, it's probably in the area that you refuse to give to God or to trust Him in.  When the widow woman gave her last, she and her household had a lot left over (1 Kings 17:15).
I know you have these great ideas and plans about what you want to do, but God has a better plan – and it includes more than just you.  The devil may have used you in the past to hurt and to betray people, but God is going to use you to help people.
God is going to allow some things to happen – not to hurt you or to punish you, but to cause you to make the decision to move.  I'm not talking about moving to another city or to another state.  I'm talking about moving toward His purpose for you – moving toward the reason why you were born.  If you don't move, you will never discover who you are and in case no one ever told you – You are a blessing.  God knitted you together in your mother's womb.  You are fearfully and wonderfully made.  The word God placed in your mouth is like a hammer that breaks a rock into pieces and the anointing on your life is able to destroy the yokes of many.
This is why you can't remain where you are. 
You have dwelled in your feelings, fear, self-pity, isolation and hurt long enough.  It is time to get up and leave those things behind.  It is time to turn (change; repent), take your journey and go to where God is leading you (Deuteronomy 1:6-7, paraphrase).  Don't be ashamed of where you came from.  Don't be ashamed of the things you have done.  Don't even compare yourself to others.  Do what the widow did and use what you have.  God is going to give you instructions.  They will be simple, not hard and difficult.
We were created to do more than what we are doing.  As sons and daughters of God, we don't have to stand idle because no one will hire us (Matthew 20:6-7).  There is plenty of work to do.  The harvest is plenteous (Matthew 9:37), but you won't realize this until you stop looking after your own things and start looking on the things of others (Philippians 2:4).
Someone has a need and they are praying for you to move.
necessary: absolutely needed; so important that you must do it
Someone asked me yesterday about teaching the teenagers.  Everything in me screamed, Nooooo!  Then I did what I've always done in the past. I suggested teaching the adults, but he explained to me that he already had teachers for the adult classes.  There was not a need there, but there was a very important area that was lacking and he wanted to put me where I was needed. (It's interesting how we take our children to church every Sunday yet we sometimes neglect them, but children make up the body of Christ, too).
Well, I must admit I like to pick and choose what I want to do, but it may not be what God wants me to do.  Sometimes God doesn't place you where you want to be, but where you need to be.  From time to time, I've behaved just like Moses where I didn't feel qualified or worthy to do what is being asked of me.  Who am I that I should go to Pharaoh and that I should bring forth the children of Israel out of Egypt?  (Exodus 3:11).
God didn't spare Moses for nothing. It was for a purpose.  He was set apart.  He grew up in Pharaoh's house.  He was educated in all of the wisdom and culture of the Egyptians and was mighty in words and in deeds (Acts 7:22). The day that God called him out of a burning bush, Moses was already walking in his calling.  He was leading  the flock to the backside of the desert, but he didn't think he was qualified either.  God knew why Moses ran away from Egypt.  He knew that he murdered someone.  He knew he didn't speak very well, but none of those things changed God's mind.  Moses wanted God to tell him who he was, but instead God told Moses who HE is.  I am that I am  (Exodus 3:14).
Everything Moses went through (good and bad) – from the time he was born – was preparing him for this very moment. God had given him much and now He was requiring much. He knew Moses was afraid, but He promised to be with him (Exodus 3:12).  All He needed was for Moses to trust Him and to obey Him while HE do the work (Philippians 2:13; John 14:10). Leading his father-in-law's flock was easy, but leading a people was going to be a challenge.  However, it taught him how to pray on the behalf of others, it taught him how to love people and it taught him to trust God.
Maybe you don't have what someone else has or maybe you can't do what someone else can do, but you are necessary.  We need one another.  God has set every one of us in the body as it pleased Him. There is no need for the ear to try to be the eye because the function of the ear is just as important as the function of the eye.  They look different.  They don't operate the same, but they are still important to the body.  Even the parts that seem the least important – the parts we can't see – are valuable to God.
We shouldn't go to church just to get a need met, but we should go to church to meet someone else's need.  There are people going through things that we have no idea about.  There are people who are fainting.  They are thinking about giving up.  They are thinking about quitting, but because we are so focused on our problem, we can't see their problem.  In fact, God told me a couple months ago, It's time to stop feeling sorry for yourself.  God wants us to have pity or compassion on others, not wallow in self-pity.  He wants us to be like His Son, who had compassion on the multitude who was with Him for three days and had nothing to eat (Matthew 15:32; Mark 8:1-3).  He knew some of them had traveled long distances.  He wasn't like some of us who have seen someone's need, but instead of feeding them, we sent them away hungry.  Had Jesus done that, the people would have fainted along the way, but He cares for us.
Sometimes we get weak along the way.  We all need comfort, encouragement and support and we are to care for one another.  For too long, we have been ministering to the whole while neglecting the sick.  They that be whole need not a physician, but they that are sick  (Matthew 9:12).
If God is sending you somewhere, it's because a need is there.  If He is asking you to do something, it's because someone has need of it.  Sometimes we forget that God gave us a body for HIM.  The body is for the Lord and the Lord for the body  (1 Corinthians 6:13).  Don't let your past stop you.  Don't let your weakness stop you because His power and strength is made perfect in your weakness.  When you are not doing what God needs you to do, you are like a missing piece of the puzzle, but what you don't understand is that those other pieces need you.  Whether you feel like it or not, you do 'fit' in God's plan.
You are necessary.