time
My mother passed away on Thanksgiving Day forty five years ago and this will be my first Thanksgiving and Christmas without my dad.
I will be fine, but for some people, this can be a difficult season and time of the year. If it is at all possible, please invite someone over for dinner or take them a plate or call them to make sure they are okay.
May this holiday season be a season of joy and blessing for you.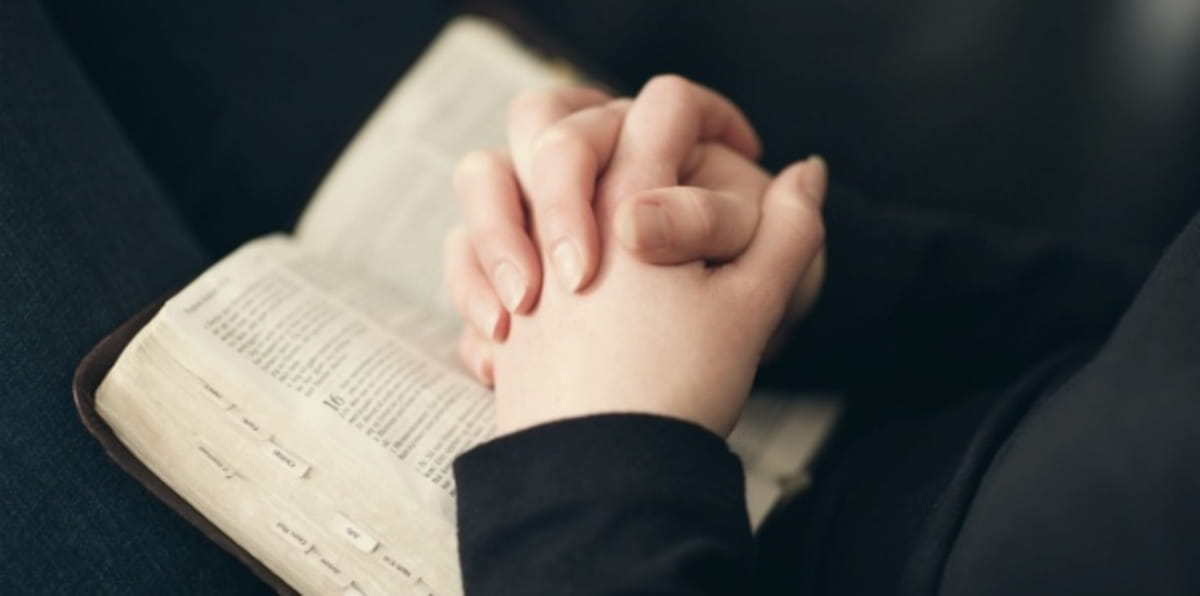 I never understood why this individual asked me to be in a relationship with him.
He only talked to me when he felt like talking to me.
I only saw him when he wanted to see me.
When I wanted to talk to him, I would call him, but he wouldn't answer his phone.
How could he go days without talking to me?
How would he get to know me if he never spent time with me?
He told me a couple times that he needed me, but he never made me feel like he wanted me.
I soon realized that once he got what he needed, he wouldn't need me anymore – until he needed something else again.
Unfortunately, this sounds like the type of relationship that a lot of Christians have with Christ.
We know that we need Him, but do we really want Him?
There's a difference.
At the right time, I, the LORD, will make it happen (Isaiah 60:22, NLT).

I don't know when it's going to happen or how it's going to happen.
I just know Who is going to make it happen.
God is going to make it happen.
Not you, but God.
He is going to get the credit and He is going to get all the praise.
This time when you boast, you will boast in the Lord.
The woman with the issue of blood was in her condition for twelve years.  According to law and according to man, she shouldn't have been in the crowd to see Jesus, but she heard about the miracles he performed and she wanted a miracle.  Some of us have been in situations longer than twelve years and we've heard about Jesus, too. We hear about him at church, on television or reading the bible. But the difference between her and some Christians is she believed what she heard and acted upon it.
And it wasn't easy. She pressed through the crowd, she pressed through sickness, she pressed through her feelings, she pressed through what people might say or think and she went after what she belonged to her – healing, wholeness, and peace (Mark 5:34).
She followed Jesus and she kept following him. There were many distractions, but she kept moving in his direction. She didn't give up. She didn't feel sorry for herself. She took action. She didn't wait for him to touch her. She touched him.
Some of us are waiting for opportunities to fall into our laps, but you have to get up and go get it. You must pursue it and stop making excuses for why you will never have or never be.
You have a choice. Don't choose to stay where you are. There is better for you. And don't compare your life with others. We are all going through something, but know that if we're going through something, that means we will also come out of something.
Move forward. Press toward what you are believing God for until what is intangible becomes tangible and what seems impossible becomes possible.
Some of us are still waiting for the right time. The moment you don't feel like doing something is the best time to do it. If you wait for everything to be right before you do something, then you will never do anything.
Learn from the example of this woman. She took a risk. According to religious laws, she was unclean, which meant she would contaminate anyone she touched. When Jesus asked who touched him, she was 'fearing and trembling' (Mark 5:33) because she didn't know what Jesus was going to say or what the crowd would do to her. She didn't know how things were going to end, but she just took a chance and that day she became whole.
So, keep pushing and keep pressing. Don't give up. And even if you're afraid of what may or may not happen, take a chance anyway.
make time: to find time to do something or be with someone in spite of being busy (Macmillan Dictionary)
I remember one day I shared with an individual that I wanted to do some things, but I didn't know how to get started.  At that very moment, the young man began to tell me all the things I could do, but every time he gave a suggestion, I gave an excuse.
After the last excuse, the young man said, 'Then, you really don't want it'. And he said no more.
My feelings were hurt. How could he say that I didn't want it? But sometime later, I realized he was right. It's not that I didn't want what I was asking for. It's just that I wanted it to come easy. I wanted it, but without the work.
For six days, God didn't just speak creation into existence with His mouth, but He also worked with His hands.
God made the firmament and divided the waters (Genesis 1:7).
God made two great lights (sun and moon). He made the stars also (Genesis 1:16).
God created every living creature that moves (Genesis 1:21).
God made the beast, cattle and every creeping thing after its kind (Genesis 1:25).
God created man in his own image, in the image of God created He him (Genesis 1:27).
I, even my hands, have stretched out the heavens (Isaiah 45:12).  
My hand has made all those things (Isaiah 66:2).
We all are the work of Your hand (Isaiah 64:8).
God not only said things, but He did things. I was saying things, but I was doing nothing – or I was just doing enough to say I was doing something.
The heavens and the earth were finished, and all the host of them. And on the seventh day, God ended his work which he had made and he rested on the seventh day from all his work which he had made (Genesis 1:1-2).  
After God worked, He rested. Some of us want the rest, but without the work – and it doesn't work that way.
You and I will never inherit the promises through laziness, but it will be through patience and faith, but you must show your faith by your works and by your actions.
This may consist of early mornings and late nights. And some of you may say, 'I don't have time', but we can't use that excuse anymore because we all make time for the things we want to do and for the people we want to spend time with.
The question isn't, Do you have time?
The question is, Will you make time?
I was listening to a sermon recently. Well, just a snippet. In his message, the pastor talked about how he had always preached about the conversation between Eve and the serpent in the garden as if Adam wasn't there and he often asked the question, Where was Adam?
And when the woman saw that the tree was good for food, and that it was pleasant to the eyes, and a tree to be desired to make one wise, she took of the fruit thereof, and did eat, and gave also unto her husband with her and he did eat (Genesis 3:6, KJV).
When the woman saw that the fruit of the tree was good for food and pleasing to the eye, and also desirable for gaining wisdom, she took some and ate it. She also gave some to her husband, who was with her, and he ate it (NIV).
The pastor went on to say that based upon the above scripture, Adam wasn't absent, but he was silent. After listening to the message, I thought about myself as well as the body of Christ.  Is this the present-day church? Have we become silent? Have we become weary and stopped saying what God said?
And the woman said to the serpent, we may eat of the fruit of the trees of the garden, but of the fruit of the tree which is in the midst of the garden, God has said, You shall not eat of it, neither shall you touch it, lest you die (Genesis 3:2-3). Both Adam and Eve heard God say the same thing. Adam knew that what the serpent said was not what God said, but he said nothing.
I know that some things will take place on the earth because it is written and the scriptures must be fulfilled, but what about those things that we have allowed to happen on the earth because we stopped speaking or stopped praying.  Instead of waiting until something tragic happens and posting 'Our thoughts and prayers are with you' on social media, how about we bind, cancel, rebuke and pray against evil plots and plans before they happen? Our community, our nation, our leadership and our children – our future – need us to speak up. They need us to pray. 
I know what it's like to stop speaking the word or praying for things I was believing God for. The reason why I stopped was because it seemed like nothing was going to happen. Maybe it's God's will.  But years later, I realized that the reason why those things didn't come to pass was because I stopped speaking. You have not, because you ask not (James 4:2). I gave up – not because I was tired, but because I was lazy. Things weren't happening fast enough and I got discouraged while waiting, but let me show you why it's important to keep speaking and to keep praying.
Bless the Lord, you his angels, that excel in strength, that do his commandments, hearkening unto the voice of his word (Psalm 103:20).
After Herod had killed James, he had arrested Peter, but the church never stopped praying to God concerning Peter (Acts 12:5). The night that Herod was planning to bring Peter to trial, Peter was sleeping, but the saints were praying.  While he was sleeping, an angel of the Lord appeared, struck Peter on his side and told him to get up.  When he got up, his chains fell off his hands. The angel then told him to clothe himself, put on his sandals and follow him. They passed the first and second guard. When they approached the iron gate that led to the city, the gate opened on its own. After walking down one street, the angel left Peter.
And when Peter had come to himself, he said, Now I know that the Lord has sent his angel and has delivered me out of the hand of Herod and from all the expectation of the people of the Jews (Acts 12:11). Many had gathered together to pray on his behalf and while they were praying, the answer to their prayers (Peter) knocked on the door (Acts 10:12-13).
Something does happen when we pray.
Another example is when Belteshazzar (Daniel) fasted and prayed for understanding. It didn't seem like anything was happening, but he didn't stop praying. Finally, God sent an angel to Daniel to let him know that from the first day he spoke, his words were heard and that he had come for his words. God had already answered his prayer, but there was a fight going on for 21 days (Daniel 10:12-13).  While the angel was fighting to get the answer to Daniel, there was another fighting to block or to keep the answer from getting to Daniel.
Some of us thought that God didn't hear us, but He did hear you. The enemy knows he can't stop God so he's trying to stop you – from believing God and obeying God.  He wants you to give up, but this is not the time to faint. This is the time to pray. Men ought always to pray, and not to faint (Luke 18:1).
If you have stopped speaking God's word, start speaking again. It's not that you are waiting on the angels to do something, but they are waiting on you to say something. We aren't always obedient, but His angels are always obedient and they are ready to do what God said. They know His voice and they are waiting to hear the voice of His word. It's time to give God's word a voice.
It's time to speak.