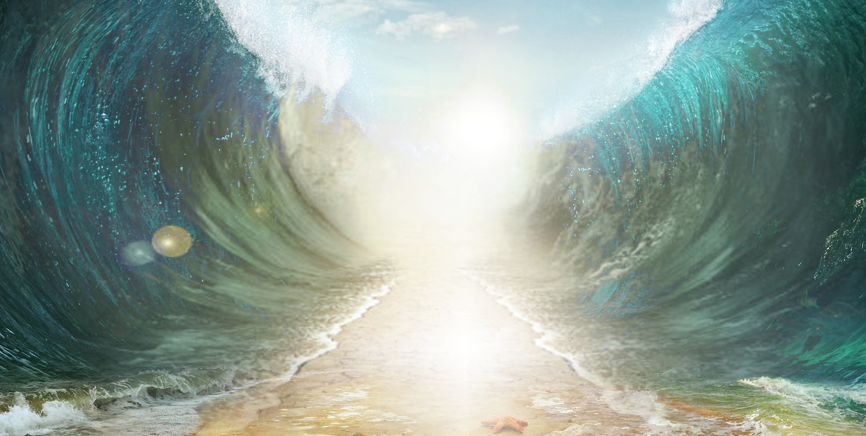 Pharaoh didn't release the children of Israel because he wanted to. He did it because he was tired of the plagues and the effects it had on his country. He lost a lot, including his firstborn and he didn't want to lose anything else. There was no drinking water. Egypt was covered with pestilence, disease and death. Animals that were used for food and to till the field, died. The hail and locusts destroyed crops. The economy was failing.
The children of Israel built cities for Pharaoh, but they were never paid for their services. Instead, Pharaoh made their lives hard and bitter, but God was going to bless His people. He was about to use the one who stole from them to repay them. After Pharaoh's firstborn died, he changed his mind. He called for Moses and Aaron. Not only did he tell them to leave, but he told them to take the children of Israel with them. They left with flocks, herds, cattle, silver, gold, clothes and anything else they required.
After they left, God hardened Pharaoh's heart again. He and his servants had changed their minds. Why have we done this? We have let Israel go from serving us. The Egyptians then pursued them. When the Israelites saw the Egyptians marching towards them, they became afraid and cried out to the Lord. Have you taken us away to die in the wilderness? Moses said, Fear not, stand still and see the salvation of the Lord.
The Israelites had no other choice, but to stand still. Had they moved forward without God, they would have drowned. Had they turned back, they would have either died or be placed in bondage again. God told the Israelites what He would do, but they had to do something also. They had to obey. If you stand still, I will save you and I will deliver you. If you hold your peace, I will fight for you.
To stand still is to rest in God and to believe His promises. When God told them to move forward, they obeyed and He performed a miracle before their eyes. They walked through what the Egyptians drowned in.
I know it's hard to stand still when that bill is due tomorrow, but you don't have the money in your bank account. It's hard to stand still when you're worried and growing impatient. When God doesn't move as quickly as we would like, we think He is slow, but the only time He is slow is when He is slow to anger. The temptation is to fix your problems by borrowing money with high interest rates and creating credit card debt. Instead of standing on His word, you move to another city in hopes that things will get better, but where you live is not the problem. Was not the land of Goshen in Egypt? Did not God take of His people during the plagues? If He took care of them, surely He will take care you.
Stand still.