sin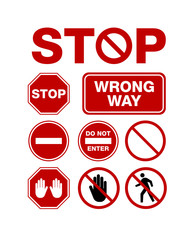 A couple weeks ago, I bought a salad. When I began to eat it, I knew something wasn't right. It didn't taste right. It didn't even smell right, but I continued to eat the salad instead of returning it back to the restaurant or throwing it in the trash.
Nothing happened to me immediately or on the same day. (It's the same way with sin. Sometimes we don't feel the consequences or effects of sin immediately). But the day after I ate the salad, I began to have abdominal cramps, vomiting, diarrhea, fever and chills.  All of these things were happening because there was something in my body that shouldn't have been there and it needed to come out.
A lot of times as Christians, we do what I did with the salad. We know something isn't right or good. You're not sure what is wrong, but you continue to stay in that relationship or you continue to do what you know isn't good or right only to become sick – physically sick as well as soul sick and sin sick.
I should have taken heed to the signs – the smell and taste – because what I allowed to go in my body could have killed me. I experienced food poisoning, but the sin that we continue to do with our bodies is poison that can lead to destruction or even death.
If a bird sees a trap being set, it knows to stay away (Proverbs 1:17, NLT).
My prayer is that we do the same as that bird. If we are unsure or uncertain about something – if something doesn't feel right or seem right, then just stop, pray, fast and ask for wisdom and understanding until God reveals what it is.
Don't ignore the signs.
Nehemiah made a decision to rebuild the wall. The moment he decided to do something for the Lord and His people, opposition came.
The enemy came in the form of men. The enemy called Nehemiah and the people weak. The enemy mocked them. The enemy told them what they couldn't do. The enemy sent threats. The enemy tried to set a meeting with Nehemiah to harm him. The enemy even lied on him. But despite all of this, Nehemiah and the people finished rebuilding the wall.
Some of the people that came into your life were not sent by God. They were sent by the enemy to distract you, cause you to lose focus, get you sidetracked, slow you down, stop you, get you discouraged, bring fear and to stop you from finishing what you started. They were also sent to pull you away from God and good works rather than push you toward Him.
We all have lost focus at one time or another. I know I have, but if you've lost it, you can get it back.
If your right hand makes you stumble and leads you to sin, cut it off (Matthew 5:30, AMP).
We have to learn to cut off anything that keeps us from finishing. I know what it's like to hold on to relationships because I didn't want to be alone or because I wanted to feel accepted or loved. I was so afraid of losing something that I began to lose the joy and peace that God gave me as well as respect for myself. And unfortunately, I began to spend less and less time with God. 
The distraction doesn't always come in the form of a person, but whatever the distraction is – if 'it' causes you to sin, if it causes you to disobey God, if it takes you away from spending time with God – cut it off!
God knows my heart.
God is a forgiving God.
God will never stop loving me.
All of those statements are true.
He does know your heart.  He knows the heart is deceitful above all things and desperately wicked.
If you confess your sins, He will forgive you.
Nothing can separate you from His love.
But God gets tired, too  (Hebrews 3:10, CEV).
For 40 years, the children of Israel tested God (Hebrews 3:9) and He was very patient with them.  The Lord went ahead of them in a pillar of cloud to guide them during the day and in a pillar of fire to give them light during the night.  He brought all of them safely through the waters of the Red Sea. No one drowned. He didn't lose anyone.  He took very good care of them.  God gave them food to eat and water to drink while in a dry place. They all ate the same spiritual food and drank the same spiritual drink.
Yet after all of this, most of them didn't obey God.  Most of them did not please God. They died in the wilderness. They died before receiving the promise. They never got to where God wanted to take them.  They weren't defeated by satan.  They were defeated by their own lusts.  It didn't matter what God did for them.  His miracles, wonders and grace just weren't enough for them.
They engaged in sexual immorality.  One version of 1 Corinthians 10:8 tells us that some of them sinned with other men's wives and 23,000 fell dead in one day.  (That's a lot of people).  Other versions of the bible use such terms as whoredom, fornication and prostitution.  And some of us have done the same things.  We have brought God into conversations that He didn't want to hear, we have taken Him places that He didn't want to go and we have done things that He didn't want to see.  We have put ourselves in situations that were hard to come out of.
Not only has it been said, but it has also been written – You shall not tempt the Lord your God  (Matthew 4:7, Luke 4:12; paraphrase).
They tried the Lord's patience and died from snake bites (1 Corinthians 10:9). They murmured and complained against God and His dealings with them and were destroyed by the angel of death (1 Corinthians 10:10).  They didn't know His ways and they didn't want to become acquainted with them.  God never brought them out of Egypt to die in the wilderness, but that's what they believed.  They said it all the time – and what they believed is what happened.  They wanted everything to come easy and when it didn't, they gave up.  They didn't endure during the hard times.
God has brought us out of a lot of things.
The moment you hear His voice, don't harden your heart.  Don't be stubborn (Hebrews 3:7-8).  Don't act like you don't hear Him.  Whatever the temptation is (and it doesn't have to be sexual immorality), God will give you a way to escape it.  He will provide you with a way out.  He doesn't want you to go back in what He brought you out of.  He is able to keep you from falling.  The things that happened to the children of Israel were written so that we would read about them and learn  from them in these last days (1 Corinthians 10:11).  These things were written to warn us.
Shall we continue in sin, that grace may abound?  God forbid.  (Romans 6:1-2)
Shall we sin because we are not under the law, but under grace?  (Romans 6:15)
Does this mean that we can go ahead and sin and not worry about the consequences or not worry about who it will affect or hurt later on?  No.  God hasn't given us grace to continue in sin.  He has given us grace to obey Him.  He has given us grace to repent.  He has given us grace to change.
If our remaining time on this earth is short, then that means our opportunity for doing the Lord's work is short also.  Don't continue in sin, don't tempt the Lord, don't let anything keep you from doing what the Lord has told you to do and don't take advantage of (exploit or make unfair use of for your own benefit) His grace, but take full advantage of (make good use) the outcome and opportunities that His grace gives.
His grace not only saves us, but it teaches (to communicate to another the knowledge of that which he was ignorant of) us.
For the grace of God that brings salvation has appeared to all men, teaches us to deny ungodliness and worldly lusts and to live soberly, righteously and godly in this present world  (Titus 2:11-12; paraphrase).