place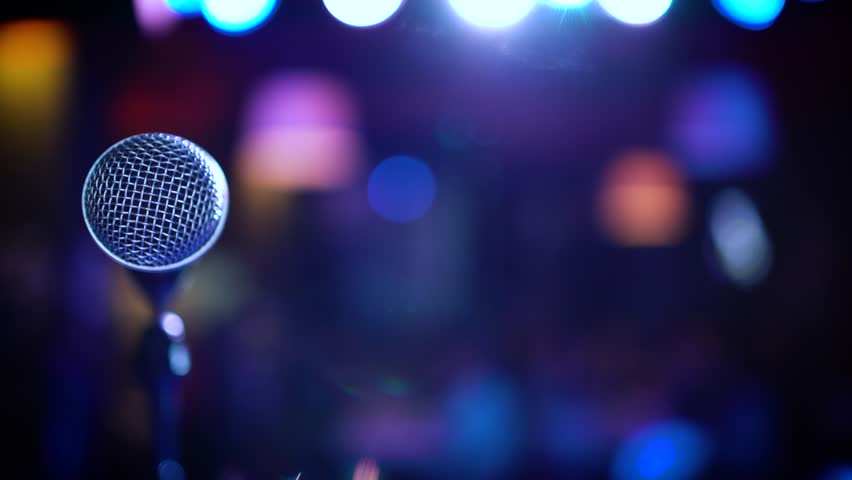 When I speak, I don't want to speak from a place of hurt.
I want to speak from a place of healing so that others may be healed.
Now the Lord had said to Abram, Get out of your country from your family and from your father's house to a land that I will show you.
I will make you a great nation. I will bless you and make your name great and you shall be a blessing (Genesis 12:1-2).
God is telling some of you what He told Abram because He wants you to go where you've never gone before and He wants you to do what you've never done before.
By faith Abraham, when he was called to go out into a place which he should after receive an inheritance, obeyed; and he went out, not knowing where he was going (Hebrews 11:8).
Abraham had faith and obeyed God. He was told to go to the land that God had said would be his, and he left for a country he had never seen (Contemporary English Version).
Faith motivated Abraham to obey God's call and leave the familiar to discover the territory he was destined to inherit from God. So he left with only a promise and without even knowing ahead of time where he was going, Abraham stepped out in faith (The Passion Translation).
To go to a place that you don't know sometimes will require you to leave a place that you do know. For Abram to become what God promised in Genesis 12:2, he had to first obey Genesis 12:1. Sometimes the hardest thing for us to do is to leave certain people. Abram couldn't leave Lot. That was his nephew. But the thing Abram found hard to do finally had to be done. There had to be a separation.
Sometimes the person you refuse to let go of is the person who is keeping you from seeing what God promised. The moment Lot left Abraham to enter the land he had chosen, then Abraham could see what God had promised.
And the Lord said to Abram, after Lot was separated from him, Lift your eyes now and look from the place where you are – northward, southward, eastward and westward. For all the land which you see I give to you and your descendants forever (Genesis 13:14).
You are different, but you keep fighting to remain the same. You are not like the others, but you try to be like them. Like Israel, you want what the other nations have when they be should desiring what you have. You should be like Peter, who chose to walk on water while others chose to stay in the ship.
Enter by the narrow gate; for wide is the gate and broad is the way that leads to destruction, and there are many who go in by it. Because narrow is the gate and difficult is the way which leads to life, and there are few who find it (Matthew 7:13).
God is making you, but you're fighting the way He is taking you because the way is not always easy. You fight it because you would rather walk with many than to walk with a few, but the way that many are taking leads to destruction.
When I talk about going to a place in God that you've never been before, I'm not talking about a physical location. I'm talking about a spiritual location. I'm talking about your relationship with Him. I'm talking about getting closer to Him than you've ever been before. I'm talking about you drawing so close to Him that He asks, Who touched me?
God wants us to come up higher and to come closer. Zaccheus climbed a tree to see Jesus. Moses climbed a mountain and God spoke to him face to face as a man speaks to his friend.
Terah took his grandson (Lot), his son (Abram) and his daughter-in-law (Sarai) and they left Ur to go to the land of Canaan, but when they reached Haran, they settled there. Abram's father died never entering Canaan. Abram, on the other hand, refused to settle and he chose to go all the way.
Now…
Do you want to go to a place in God that you've never been before? And if so, how far are you willing to go?
This past Sunday, I got the opportunity to repent – not just to my pastors, but to the entire church for not being in my place. 
I had some things in common with Hagar, Sarai's handmaid (but not anymore).  She was the one chosen to bear Sarai and Abram's child.  But after Hagar got pregnant, I think she started to smell herself.  No, really.  I think she either felt herself equal to Sarai (as she had become Abram's wife to bear his child) or she thought she was better than Sarai because she was able to do something that Sarai wasn't able to do, which was to carry Abram's child.
She was blessed with such an honor to carry their child, but she forgot who she was.  She forgot she was still Sarai's handmaid.  She became too familiar with her.  Hagar's problem was she no longer respected the anointing on Sarai's life.  She didn't honor the woman of God. 
Let the elders who rule well be counted worthy of double honor, especially they who labour in the word and doctrine (1 Timothy 5:17).
Obey them that have the rule over you and submit yourselves; for they watch for your souls, as they that must give account, that they may do it with joy and not with grief: for that is unprofitable for you (Hebrews 13:17).
Sarai was not some mere woman.  When God spoke concerning Sarai, He said, 'I will bless her and she shall be a mother of nations; kings of people shall be of her' (Genesis 17:16).  Hagar may have been the new wife, but Sarai was still the 'first lady'. 
Sarai didn't like Hagar's attitude and disrespect towards her so she told Abram about it.  Abram, being the smart man he was, changed his name to Bennett.  My name is Bennett and I ain't in it.  Just joking. But seriously, he told his wife that he was going to stay out of it, that she was her maid and this was between them. 
When Sarai took matters into her own hands, Hagar ran away.  I can only imagine what Hagar was thinking when she left.  Who does she think she is?  She can't have no baby.  I'm having his baby.  They are going to need me before I need them. 
But do you know what I loved most about this passage of scripture? 
Abram didn't run after Hagar to try to convince her to come back.  Sarai didn't run after her, crying and begging her to come back.  I don't know how long Hagar was in the wilderness, but I do know it was good for her to be there because there were some things in her that needed to die and where she was caused her to grow up. No one took her position or her place, but if she really wanted it – if she was really serious this time, she was going to have to return to the place she left and take it back.
One day, the angel of the Lord found Hagar in the wilderness and asked her two questions:
1) Where did you come from?
2) Where are you going?
She didn't have a problem answering the first question, but she couldn't answer the second question because she didn't know what she was going to do.  She didn't have a plan because she ran from the plan that was created for her. 
Now I know that Isaac was the plan and he was the promise of God, but when Sarai told her husband to marry her handmaid, Abram came in agreement with it and God honored it.  (I didn't say God liked her idea, but He honored it).  At any time, God could have stopped this plan and He could have shut up Hagar's womb, but He didn't.  He allowed it to be because that was what Sarai wanted. 
By asking the above questions, the Lord wanted her to realize that she was going the wrong way – that she needed to change her direction.  I don't think Hagar wanted to remain in the wilderness, but she may have been too proud to go back.  But God dealt with her.  He spoke to her through an angel.  Return to your mistress and submit yourself.  What he was really saying was:
You were wrong, Hagar.  Go back. 
You were wrong, Hagar.  Apologize.
You were wrong, Hagar.  Make it right.
But maybe she was afraid.  What was Sarai going to do to her once she returned?  What were the people going to say?  Would Abram and Sarai receive her back?
So, the angel gave her a word that gave her the confidence to go back.  I will greatly multiply your descendants so that they will be too many to count  (Genesis 16:10, AMP).  That was God's way of letting her know:
I see you (Genesis 16:13).
I haven't forgotten you.
I didn't leave you. You left Me.
You're still a part of the plan.
I haven't taken back what I gave you (Ishmael). 
I will still use you.
I will bless you.
So, Hagar got back in her place and in her position and I've decided to do the same. Please know that repentance was just the first step.  Even after Hagar returned to her mistress, there were things she had to do and there will be things that I will have to do because Hagar didn't see what the angel said until she did what the angel said.   
[Scripture reference: Genesis 16]