love
serve: to answer the needs of, to supply or provide with something needed; to be useful
Jesus told a parable of a rich man who was clothed in purple and fine linen. When we think of purple, we think of royalty. That's us. We are a chosen generation, a royal priesthood.
The Open Bible (KJV) translated that this man was brought to the gate and God brings people to us – people who are sick, poor, hurting, hungry, and needy like Lazarus. This man was brought to the gate sick (full of sores) and hungry. He desired to be fed with the crumbs that fell from the rich man's table, but no one fed him. This man was in need of help and someone brought him to the gate because the one inside of the gate was able to meet his need. But the dog did more for Lazarus than the rich man. He licked his sores, which not only cleansed his sores, but it also helped in the healing process.
One day, the rich man and Lazarus died. Lazarus was carried by the angels into Abraham's bosom, but the rich man died and was buried. While the rich man was being tormented in hell, he looked up and saw Abraham from a distance with Lazarus in his bosom. The first thing he cried for was mercy, but he never showed Lazarus mercy. Then, he asked Abraham to let Lazarus dip the tip of his finger in the water and cool his tongue yet he never gave Lazarus anything to drink on earth. The rich man never went to where Lazarus was, but he wanted Lazarus to come to where he was. Then, he asked Abraham to send Lazarus to his brothers to warn them and to witness them so that they wouldn't end up where he was. The rich man saw Lazarus suffering, but refused to help him. But now that he was suffering, he wanted Lazarus' help.
It seems that the rich man learned nothing while he was on earth. The person he was in hell was the same person he was on the earth. He still desired to be served, but refused to serve others.
Despite his ways, Abraham still called the rich man 'son'. Son, remember that in your lifetime you received good things while Lazarus received evil things, but now he is comforted and you are tormented. Isn't that what God calls those who receive Jesus Christ? Doesn't he call us His son (or daughter)? But the rich man represented what the church shouldn't look like.
When God blesses us, He blesses us to be a blessing to others. This is why we were born – to serve others, not just ourselves. God had given the rich man more than enough to share with others. He gave him what others needed, but instead he chose to take care of his own needs. 
Maybe you're not rich in finances, but you should be rich in love, rich in compassion and rich in the word of God.
The scriptures tells us that people will be lovers of their own selves, but choose to become lovers of God because when you love God, you love His people. If anyone says, "I love God', but hates his brother, he is a liar. For anyone who does not love his brother, whom he has seen, cannot love God, whom he has not seen (1 John 4:20). 
Let us learn how to serve.
Just as the Israelites covered the door post of their houses with the blood of a lamb for protection against the plague of death, cover yourselves, your family, your homes, schools, churches and your country with the blood of Jesus (Lamb of God) and with prayer. (I have listed some prayers below).
When I see the blood, I will pass over you and the plague shall not be upon you to destroy you (Exodus 12:13).
God will deliver me from the snare of the fowler, and from the noisome pestilence (Psalm 91:3).
I will not be afraid for the terror by night; nor for the arrow that flies by day; nor for the pestilence that walks in darkness; nor for the destruction that wastes at noonday (Psalm 91:5-6).
A thousand shall fall at my side, and ten thousand at my right hand; but it shall not come nigh me (Psalm 91:7).
No evil will befall me, neither shall any plague come nigh my dwelling. For he shall give his angels charge over me, to keep me in all my ways (Psalm 91:10-11).
God, bless my food and water and take sickness from me (Exodus 23:25).
No weapon formed against me shall prosper, and every tongue which rises against me in judgment I shall condemn (Isaiah 54:17).
Lord, place a wall of fire, a flaming sword and a hedge of protection around me (Zechariah 2:5; Genesis 3:24; Job 1:10).
Above all things, I will prosper and be in health even as my soul prospers (3 John 2).
I will not die, but I will live to declare the works of the Lord (Psalm 118:17).
I will not be ashamed when hard times come; when famine comes, I will have enough to eat (Psalm 37:19, NET)
The Lord shall cause my enemies that rise up against me to be smitten before my face: they shall come out against me one way, and flee before me seven ways (Deuteronomy 28:7).
Jesus was wounded for my transgressions, he was bruised for my iniquities: the chastisement of my peace was upon him; and with his stripes I am healed (Isaiah 53:5).
For God hath not given me the spirit of fear; but of power, and of love, and of a sound mind (2 Timothy 1:7).
Contend with him that contend with me and save my children (Isaiah 49:25).
If any flu, cold, virus, germ, sickness or disease attaches itself to my body, it will immediately die in the name of the Jesus.
God told them, "I've never quit loving you and never will. Expect love, love, and more love!" ~ Jeremiah 31:3, MSG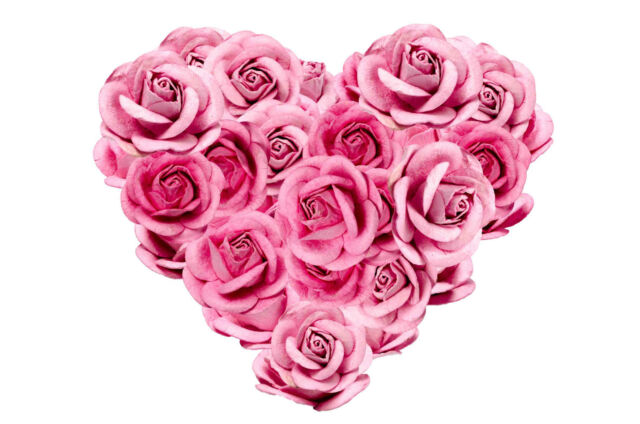 It is never a good idea to enter into a relationship based on how you feel because the moment the person says or does something that hurts or offends you, your feelings for that person may change. I've learned that you're not going to always 'feel' like you love the person, but instead you must choose every day to love them.
Jesus asked Peter three times, Do you love me? Peter said, Lord, you know I love you. He also told the Lord that he was ready to go with him to prison and to death. Then, one day that love was tested. When three different people accused him of following Jesus, he denied it – three times.
Woman, I do not know him.
Man, I am not.
Man, I don't know what you are talking about.
When you tell someone that you love them, do you really mean it?  
Well, God did. Not only did He say that He loved the world, but He proved it. While we were sinners, He gave us His son and Jesus proved and demonstrated his love to us. He didn't wait until we stopped practicing sin or until we did everything right and then He loved us. He made a decision to love us even if we never loved Him back.
Now that's real love.
Valentine's Day is in nine days…
And I know some of you would like to be in a relationship.
And God may send you someone.
And he/she may love you, but no one will ever love you like HIM.
Do you know what it feels like to love a person who doesn't love you back?
But God wanted you when you didn't want Him.
He chose you before you chose Him.
And He loved you when no one else loved you.
He didn't wait until you were easy to love, but He loved you when you were hard to love.
So, if you are single, separated or divorced, please know that you are not waiting to be loved, but you are already loved.
For God so loved the world, that He gave his only begotten Son, that whosoever believeth in him should not perish, but have everlasting life (John 3:16).
But God clearly shows and proves His own love for us, by the fact that while we were still sinners, Christ died for us (Romans 5:8, AMP)
But God put his love on the line for us by offering his Son in sacrificial death while we were of no use whatever to him (Romans 5:8, MSG)
While we were wasting our lives in sin, God revealed His powerful love to us in a tangible display (Romans 5:8, VOICE).
recover: to bring back from bondage; to set free from the snare of the devil; to recapture
When the younger son asked his father for the portion of goods, the father didn't just share his estate with the one who asked, but he shared with the elder son as well (Luke 15:12). The difference between the two sons was one took his share and left while the other took his share and stayed.
The son didn't have to work hard for it. He didn't have to do anything to earn what was given to him. All he had to be was a son.  Some say that the younger son didn't plan for what he was asking for, but I disagree. He did make plans. He just failed to plan for what lied ahead. He didn't know that a famine was coming. He planned to spend, but he didn't plan to save.
Now he had to find a job. He had to work for what he wanted. When he lived with his father, his father freely gave to him. Now, no man would give to him (Luke 15:16). But what he didn't learn at home, he learned while working in the fields. What he lost was preparing him for what he was about to gain.
I don't know how long it was before he humbled himself, but one day he decided to return to what he left. He made a lot of mistakes and because of the things he had done, he no longer felt worthy to be called a son, but when he returned home, his father still called him son (vs 24). The father knew that his son didn't fully understand his calling, but he kept calling him 'son' until he became what he called him.  Yes, the son went into a far country (vs 13), but he wasn't too far that the word of God or the word of prayer couldn't reach him.
When the son returned home, the father didn't give him a chance to speak. He immediately showed compassion, hugging and kissing him. Before the son admitted he sinned, the father had already forgiven him. Before he got home, the best robe, the ring and the shoes were already laid out for him. He was just waiting for his son to put it on.
Not once did the father ever mention his sins. Love doesn't keep a record of wrongs (1 Corinthians 13:5). The reason why we knew what the son did was because his older brother mentioned it. He brought up his past. As soon as your son comes home, who devoured your living with harlots, you kill a fatted calf for him (vs 30).
The elder son was angry. Why would his father give something good to someone who did bad? The younger son wasted his father's living. He didn't deserve what the father was doing for him. He didn't deserve forgiveness. He didn't deserve another chance.  He didn't deserve a party.
I have served you for many years. I have never disobeyed you. I kept your commandment, but you never gave me a young goat so that I might celebrate with my friends (vs 29). The elder son was very proud of himself for keeping the commandments, but he kept every commandment except for the most important one.
And Jesus answered him, The first of all the commandments is, The Lord our God is one Lord. And you shall love the Lord your God with all your heart, and with all your soul, and with all your mind and with all your strength. This is the first commandment. And the second is like, namely this, You shall love your neighbor as yourself. There is none other commandment greater than these (Mark 12:29-31).
Before Jesus tells the parable of the lost son (or the prodigal son), He talks about recovering the lost sheep and the lost coin. Some of us have either been worrying or praying about possessions and money. God, give me this. God, give me that. God can recover those things you've lost, but He wants you to make yourself available to recover the souls that are lost. This is what is most important to God. He wants to use us to recapture those who were taken captive by the devil to do his will, but you can't recover the lost if you don't love the lost or have compassion for the lost.
We are the sons/daughters of God, but it is time to exchange the garments you wore in the far country for the garments that your Father has prepared for you. It is time for us to put on our best robe, ring and shoes and walk into what He has called us to be. The world is expecting and waiting for the manifestation of the sons of God.
We've been praying so much about our problems that we have failed to see the problems of others. Someone has given up. Someone thinks that God has forgotten them. Someone thinks that God doesn't love them. Someone needs to forgive themselves. Someone thinks that they have gone too far that it is almost impossible to return to God. I'm not saying that our requests aren't important to God, but their souls are more important than the 'things' we have been asking God for.
God has placed in us what they need. They need the compassion of God. They need the love of God. They need the forgiveness of God. And YOU are the person that God wants to display Himself through.
They've already met the elder son.
Now it's time for them to meet the Father (in us).
care: look after and provide for the needs of others; to be concerned; to make provision
As I watched TV over the weekend, I saw people being saved and rescued during Hurricane Florence. Everyone made themselves available. These were different groups of people. Rescue teams. Police officers. EMS. Volunteers. Hospital employees. Line crew. Some of the people who came to help those in the Carolinas were from different states. Neighbors checked on one another (and I don't mean the person who lives near you). Shelter, food and clothing were provided.
Everyone didn't know each other, but they helped one another. No one cared about their race, education or religion. No one cared if they were a Republican or a Democrat. They thought more of others than they did themselves. They gave their time. They put themselves in danger to save someone else from danger.
I read where sixteen people – strangers – across the United States donated money to help a woman from South Carolina evacuate with her seven rescue dogs. Even though this woman already has a vehicle with over 200,000 miles on it, she feared breaking down on the side of the road. The initial plan was to purchase a vehicle for this woman, but when that fell through, someone suggested renting a van. Because they came together with a common goal without strife or division, this woman was able to evacuate to her family in Tennessee and not abandon her dogs.
It made me think about the early church in Acts 2:45 and how believers should be today. They didn't look at the things they possessed as being their own, but they knew it belonged to God. They had what others needed. No one said, 'What's mine is mine and what's yours is yours'. Because they shared and gave what they had, no one had need of anything because their needs were met.
Some years ago, I quit my job without having another job to go to. I was unemployed for seven months. And one day, each member of the church I attend, became a blessing to me – a financial blessing. It wasn't just adults. Children gave, too. And no one made me feel bad or ashamed about the poor choice I made. I wasn't overlooked. I wasn't forgotten. God saw me and He showed me (through them) how much He loved me – mistakes and all. What a display of love and compassion!
That's what the world needs. Not everyone needs our money. Some people just need to be shown love. Some people need to know that God does care.  Some people just need to see this Jesus that we preach.
Who cares?
We should.
real: genuine, true, not pretending
And they that passed by reviled (taunted) him, wagging their heads and saying, You that destroy the temple and build it in three days, save yourself. If you be the Son of God, come down from the cross.
Likewise also the chief priests mocking him with the scribes and elders said, He saved others; himself he cannot save. If he be the King of Israel, let him now come down from the cross, and we will believe him. He trusted in God. Let him deliver him now, if he will have him: for he said, I am the Son of God (Matthew 27:39-43).
Do you know what they were really saying to Jesus?
You're not real. You are not who you say you are.
But that's not true.
When Jesus told them that he came to save that which was lost, he did what he came to do (Matthew 18:10). Had he saved himself, you and I would have never been saved.
Jesus taught them about love and forgiveness. Love your enemies, bless them that curse you, do good to them that hate you and pray for them which despitefully use you and persecute you (Matthew 5:44). But he just didn't teach with words. He also taught by example. During his crucifixion, they spat on him, hit him in the head with a reed and slapped him with the palms of their hands, but even while he was on the cross, he displayed love and forgiveness. Father, forgive them, for they know not what they do (Matthew 26:67, Matthew 27:30-31, Luke 23:34).
He is not a fake, a hypocrite or a liar. He is the Truth (John 14:6). He isn't like the scribes and Pharisees who said things, but didn't do them (Matthew 23:3). Whatever Jesus told others to do, He did also. Whatever he preached, he practiced.
The world is tired of false prophets/teachers, counterfeits and fakes. They desire real and they are waiting on the 'real' you (and me). Jesus knew who He was/is. I am the Son of God. He knew why he was sent and he finished the work that his Father gave him to do.
May we desire to be real.
May we also discover who we are in Christ and not only do the works he did, but greater.
I remember some years ago being angry with my dad and blaming him for some things. I thought that if he had done some things differently, then my life would have turned out differently.
But one day, I became a parent – and you know what?  I've made mistakes and poor choices that may or may not have affected my children.
I realize now that my dad did the best he could for his family.  At that time, I was so focused on the wrong that he did that I forgot about all the things he did right.
As we celebrate Father's Day this weekend, I just wanted to make a list of some of those 'right' things.
1.    He married my mom.
2.    He was never lazy. He was a hard worker.  He worked six days a week.
3.    Instead of making other people rich, he learned how to make money for his family. He became a business owner (without a college degree).
4.    He didn't send me to church. He made sure I went to church with him every Sunday.
5.    He attended PTO meetings.
6.    When I went to college, I had no idea what financial aid was.
7.    When I divorced my husband and didn't have a place to stay, he opened his home to his two grandchildren and me. (He didn't have to do that. I'm sure he was happy he finally had the house all to himself).
8.    In recent years, he always thanks me and tells me how much he appreciates the things I do for him.
But the best thing I remember about my dad is:
9.    He moved his mother in with him to help take care of my sister and me after my mom's passing (I was 13 months old).  When his mother was no longer able to take care of us, he made sure she was taken care of until the day she died.
With all the flaws, mistakes and shortcomings, my dad is still a great man. (He will be turning 83 years old next month).
Whether your dad is present or absent in your life, be grateful that God used him to get you here. I pray that the love and forgiveness extended to you from your Heavenly Father teaches you how to love and forgive your earthly father (as well as the father of your children, ladies). May God restore broken relationships to those who are estranged from their fathers and to those whose fathers have passed away, may you experience God's strength, comfort and healing this weekend.
Happy Father's Day – today and every day!