land
The Egyptians recognized that the Israelites were more and mightier than they were. According to The Living Bible version, they saw them as becoming dangerous. So, they came up with a plan to put them in bondage and to make them slaves when God actually called them His son (Exodus 4:22). Come on, let us deal wisely with them. For the next 400 plus years, the Israelites were servants to the Egyptians. They built their cities. They made them rich while they remained poor.
But before the enemy had a plan, God had a plan to send a deliverer named Moses to bring them out of that land into a good land. They saw themselves as slaves, but they were heirs to what was promised to their fathers. They were wealthy. They were landowners. Cities belonged to them and God was going to restore everything that they lost.
To keep you from becoming what God made you to be – to keep you from knowing who you really are, the enemy came up with a plan to put you in bondage because he is afraid of you. He is afraid of who you will become. He is afraid of what you can do to his kingdom. He doesn't want you to discover just how mighty you are in God.
I remember being a quiet (I still am at times), but confident little girl. I remember sitting on my porch calling something mine that I hadn't even possessed yet. But the enemy had a plan – the loss of my mother as a toddler, molestation, unholy covenants, depression, divorce, just to name a few. Even at a young age, he was after that confidence, which produces a great reward.
Although our words are powerful, our thoughts are powerful, too. One of the reasons why the enemy attacks your mind is because he knows that God will do exceeding abundantly above all you can ask or THINK according to the power that is at work in you.
God told Joshua, See, I have given into your hand Jericho. God had already given them the city. Yes, someone else was occupying it, but it didn't belong to them. To enter into the Promised Land, the Israelites had to go through Jericho. They couldn't go over it or around it. They had to go through it and some of us don't like to go through anything. But between where they were and where God wanted to take them was a wall. Before the wall fell down, they had to 'see' themselves possessing the city.
The enemy fights you the most in your mind. He doesn't want you to see yourself blessed, prosperous, happy, intelligent, powerful or mighty. The enemy has used bad situations in your life to build a wall. The wall of Jericho was at least 15 feet high. The enemy wants to use a wall to keep you from entering into what God promised you. He also wants to keep you from seeing who you really are and what you can do.
The moment you accepted Christ as your Savior, you were delivered from a bad land and brought into a good land. In exchange for your past, He gave you hope and a future. You are mighty and the weapons God gave you are mighty through God. It pulls down strongholds (thoughts that are contrary to God's word).
Our responsibility is to believe God's word and to do what it says. Strongholds are built on lies, but they can be torn down by the truth. So, read the word of God and listen to it daily so that it can transform the way you think and the way you live. Find scriptures in the bible that tell you who you are in Christ and speak those words until every wall the enemy built through lies, deceit and imagination fall flat down like the wall of Jericho.
You are more and mightier than you think.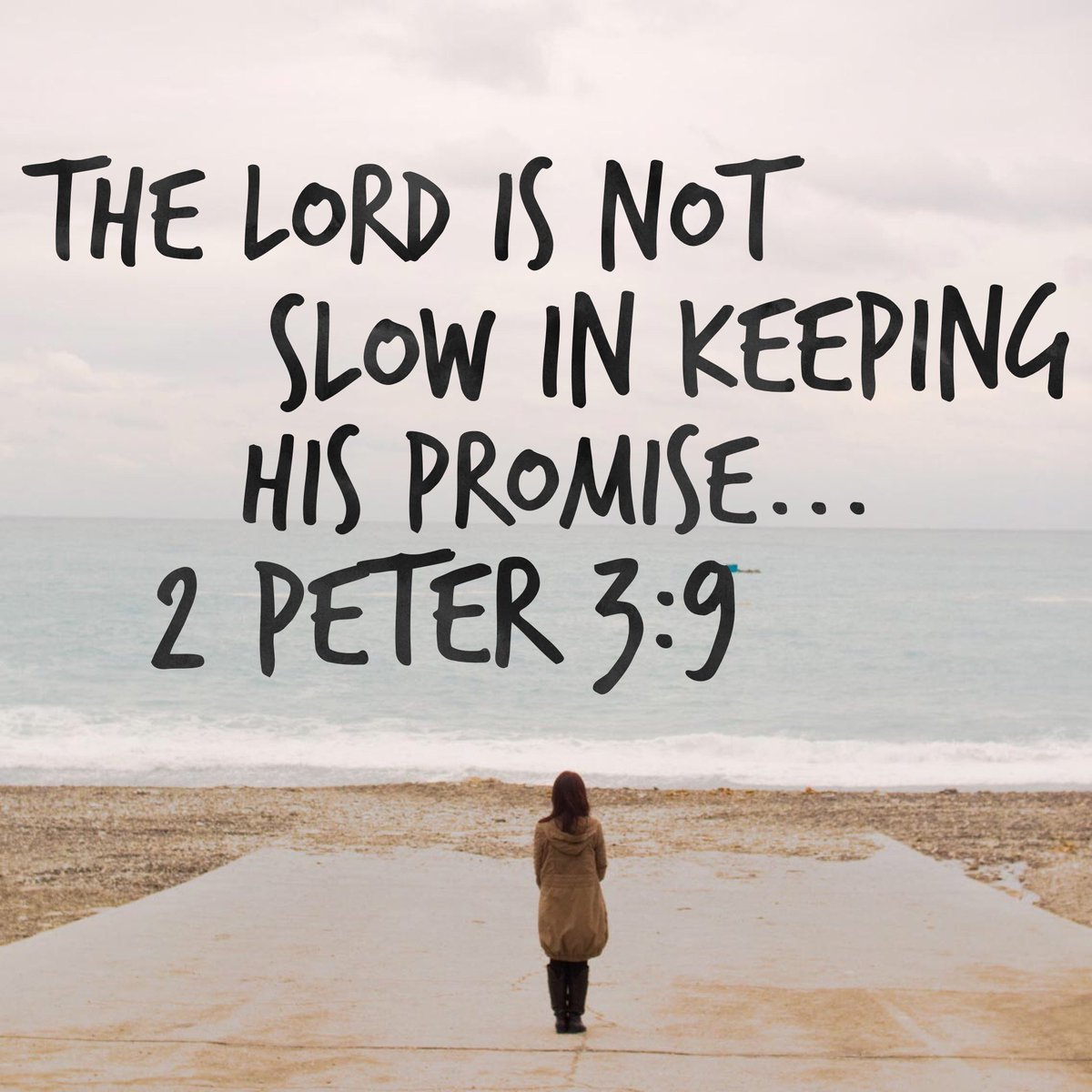 My daughter recently tried out for varsity cheerleader and she made it. I am so proud of her, but I couldn't help but think that that was once my desire. I, too, wanted to be a cheerleader. In fact, one of my classmates was willing to help me and prepare me for tryouts, but I just talked about it. I never prepared for it.
Two things my daughter taught me:
    1. What you refuse to do, someone else will do.
    2. If you want it, you must go after it.
And Joshua said to the children of Israel, How long are you slack to go to possess the land, which the Lord God of your fathers has given you? (Joshua 18:3)
God had given land to twelve tribes, but only five tribes had possessed what was promised to them. Why didn't the remaining seven tribes go after it? I don't know if they had gotten weary along the way, but they just stopped and settled for where they were and for what they had. Joshua, however, described them as being slack. The word, slack, means to move slow, to not hold fast, and to waste time.
Some of us are slack. We talk about all the things we want to do and what we want to be, but we procrastinate. We put off for tomorrow what we should do today. We make excuses. We find time to do everything else except the thing that we should be doing. We start doing what God told us to do and then we stop.
The word 'stay' appears 62 times in the bible and the word 'wait' appears in the bible 106 times, but the word 'go' appears in the bible 1,542 times (King James Version).
Sometimes we think that God is moving too slow. The problem isn't that God hasn't sent His word. The problem is we won't go. God has already given us what He promised. It is yours, but you must go and possess it.
God is not slack concerning His promises and neither should we.
The children of Reuben and Gad had a lot of cattle.  God promised them a land flowing with milk and honey, but they saw the land of Jazer and Gilead and thought it would be a great place for their cattle.  They thought it would be better.  They went to Moses, the priest and the princes of the congregation about their plan (not God's plan).  May we settle here instead of crossing the Jordan into the promised land?  (Numbers 32:5, VOICE).  Moses couldn't believe what he was hearing. Shall your brothers go to war and shall you sit here? (vs 6).
In Numbers 20, Moses was told he wouldn't enter the promised land.  The Lord spake to Moses and Aaron, Because you didn't believe me, to sanctify me in the eyes of the children of Israel, you shall not bring this congregation into the land which I have given them  (vs 12).  Here we have Moses, who wanted to enter in, but couldn't while the Reubenites and Gadites had the opportunity to enter in, but chose not to.  Moses couldn't believe that they came this far only to settle here  when God wanted to give them there.  He was also concerned that it would discourage the others from going across to the land that the Lord had given them.  Eventually, half of the tribe of Manasseh decided not to cross over either. Our decisions do affect other people. 
Moses told the Reubenites and Gadites that they were just like their ancestors (Numbers 32:8).   When Moses sent their ancestors to survey the land, they went as far as the valley of Eschol, took one look at the land and quit.  They discouraged the others who wanted to go by telling them how strong and tall the people were that inhabited the land and that they wouldn't be able to go up against them.  God was so angry with them that He made them (with the exception of Caleb and Joshua) wander in the wilderness for 40 years until that generation (20 years old and older) died out.
The Reubenites and Gadites vowed to help the others fight and to cross over, but their minds were made up.  They were content.  They didn't want to go any further.  Now that may have been fine for them, but that's not okay for us.  Don't settle.  Don't accept something or someone just because you don't see what God said yet.
God has better for you. 
God has already given what He promised, but you must want it. You must go and possess it.  Wishing and hoping is not enough.  Going to church and hearing the word is not enough.  You must do what the word says.  Some of us are trying to find different ways to enter into the promise, but there is only one way – obedience.  This is how Caleb and Joshua entered in.  They followed God completely (vs 11).  And lazy people don't inherit the promise.  You can't be like the five foolish virgins who expect other people to have oil for them – and for you.  Get your own oil!  Do what you are supposed to do.  Use what God gave you.
In Mark 6:45, Jesus revealed to the disciples their destination, but He never told them what would happen during the journey.  And straightway he constrained his disciples to get into the ship and to go to the other side to Bethsaida  (vs 22).  On the way there – in the middle, the wind was blowing against them and their ship was tossing because of the strong waves.  Jesus saw them struggling, trying to row the boat.  Even though the journey was hard, they never stopped rowing.  They did what Jesus told them to do.  They kept moving toward the other side.  They kept resisting the wind and the waves.  They made it to the other side (with Jesus in the ship with them) and so will you. The enemy wants you to get discouraged in the middle.  He wants you to give up and settle where you are.  If you are going to become settled in anything, become settled in the word.  Come in agreement with God and accept what He said as true.  Don't sit here  when God has promised you there.  God wants to give you more than what you can see.
But as it is written, Eye has not seen, nor ear heard, neither have entered into the heart of man, the things which God has prepared for them that love him (1 Corinthians 2:9).
Please understand that this isn't just about receiving 'material things' on the other side.  This is about discovering who we are in Christ (here) and doing what we were anointed to do (there).  The enemy wants us to remain in the middle, straddling the fence (lukewarm), halt between two opinions.  He doesn't want us to grow spiritually.  He wants us to just go to church and have a 'good time'.  He wants us to be hearers only – always learning and getting new information and revelation, but never understanding the truth (2 Timothy 3:7).
Let's look at this another way.  When the disciples entered the ship with Jesus, a severe storm came (Matthew 8:23).  The ship was covered with waves.  Jesus was sleeping while the disciples were panicking.  When they woke Him up, He asked, Why are you fearful, you of little faith  (vs 26)?  Jesus rebuked the winds and the sea and they got to the other side.  On the other side, they met two men possessed with devils living among tombs (vs 28).  Now do you see why the enemy fights you so hard?  The reason why he doesn't want you to cross over to the other side is because he doesn't want you to heal those he oppressed.
Let us not be like the tribes that only thought about what they wanted for themselves.  God doesn't just want us to go to the other side, but He wants us to help someone else get to the other side, too.
I pray that we all cross over and enter into what God has promised.