hurt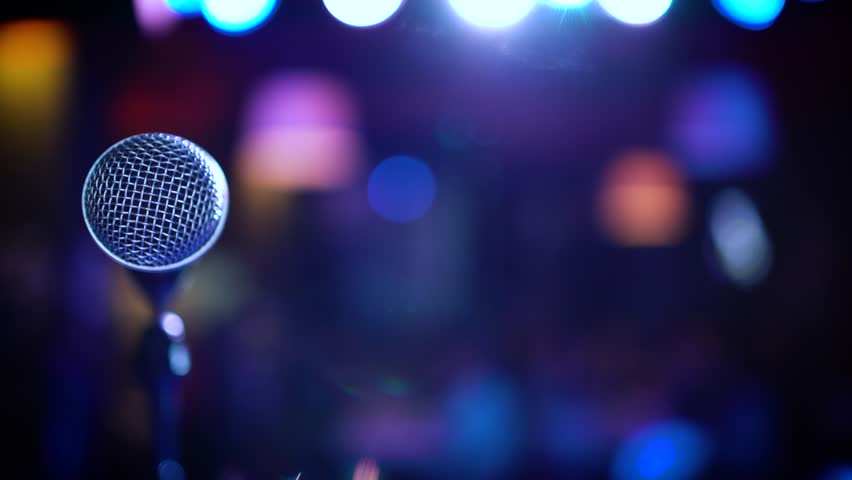 When I speak, I don't want to speak from a place of hurt.
I want to speak from a place of healing so that others may be healed.
I know what I have planned for you," says the Lord. "I have good plans for you. I don't plan to hurt you. I plan to give you hope and a good future" (Jeremiah 29:11).
Some years ago, I asked God, Why?
Why did YOU allow this? Why didn't YOU stop it?
Not only did I blame God for the things that people did to me, but I blamed him for the things that I did to myself. I thought that this shouldn't have happened and that shouldn't have happened. I was upset and hurting.
And when I was finished speaking, God spoke.  
I would never hurt you.
I was reminded of the man who was blind from birth. It would have been one thing if he had been born with sight and then one day he lost it, but he entered the world in that condition. Sounds unfair, huh? The scriptures didn't mention his age, but he wasn't a child anymore.  He was now a man. Therefore, he had been in this state for a long time. I'm sure he probably thought that because he was born this way that he would always be that way.
He didn't see Jesus, but Jesus saw him (probably begging). And as Jesus passed by, he saw a man which was blind from his birth (John 9:1). The disciples immediately thought that either the man did something bad or his parents did. Who did sin, this man or his parents, that he was born blind? They were looking for someone to blame because it had to have been someone's fault.
But Jesus told his disciples that the man nor his parents sinned, but this was allowed so that the works of God and the power of God could be displayed. God wanted to show others what He can do. He wanted to show others what it looked like to be free.
I'm not telling you that I understand everything, or that I have things figured out, but I do know this. Even if it was my parents' fault or my fault, God is still going to get the glory out of what I've been through. It doesn't matter what that woman did or what that man did because there is a man called Jesus.
In the very near future, God is going to show others (through you and me) that what they thought was impossible is possible.  It is possible to be free from habits, addictions, sicknesses, wrong thinking and even people that you thought you could never get free from. God's plan for you is good and people will know His goodness by what they see Him do in you. It is going to build their faith. It is going to give them hope. Some won't believe, but some will and they are going to ask, How did it happen? And then they will know that they can be made whole, too.
The neighbors and they who before had seen him that he was blind said, Is not this he that sat and begged? Some said, This is he. Others said, He is like him. But he said, I am he. Therefore, they said to him, How were your eyes opened?
He answered and said, A man called Jesus.
[Scripture reference: John 9:1-11]
And it shall come to pass, that when they make a long blast with the ram's horn, and when ye hear the sound of the trumpet, all the people shall shout with a great shout; and the wall of the city shall fall down flat, and the people shall ascend up every man straight before him (Joshua 6:5).
You can't avoid hurt.  It happens.  Either you will hurt someone or someone will hurt you – and it's not always intentional.
In the Old Testament, walls were used to keep out enemies.  Today, people build up walls to protect their hearts.  Maybe you've met someone who was labeled as being guarded, stuck up or standoffish, but what they really saw were walls.  These walls are like the wall of Jericho. Nothing good could go out and nothing good could come in.  Now Jericho was straitly shut up because of the children of Israel: none went out, and none came in  (Joshua 6:1).
The enemy builds a wall in your life using bad experiences.  Every brick has a name – hurt, rejection, shame, and disappointment as well as many others, but his walls are built on lies, not truth.
It's my fault.
No one will ever love me.
I'll never get it right.
I'm not smart enough.
The walls we use to keep out hurt really hurt and isolate us.  When Jesus withdrew himself, he did so to pray – not to keep himself from being rejected or hurt.  Had he isolated himself from others, the woman with the issue of the blood would have never touched his garment and receive her healing.
Oftentimes, we use walls to hide behind anger and hurt, but you can't heal what you hide or cover.  He that covers [his sins] shall not prosper  (Proverbs 28:13a). Walls blocks out the light (truth) and this keeps you from learning and growing in the Lord.  It keeps out the truth about yourself and causes you to believe something that is not true, which is deception.  How we see or think of ourselves is very important.  For as he thinks in his heart, so is he [in behavior]  Proverbs 23:7, AMP.
Living behind these walls is imprisonment.  It limits you causing you to only go but so far.  All you do is go around and around in a wall – repeating the same cycle and the same mistakes.  To be fully effective and used the way God wants to use you, the walls must come down.  God can use the hurt and whatever else you had to go through to build a testimony.  You can and will overcome by the word of your testimony, but this means you must talk from a place of victory, not a victim.
God told Joshua, Every place that the sole of your foot shall tread upon, I have given you  (Joshua 1:3).  He gave him a promise.  Even while Jericho was securely shut up, the first thing God told Joshua in chapter six was, See  (Joshua 6:2).  It didn't matter what happened.  It didn't matter who did it.  It didn't matter how things looked at that very moment.  God wanted Joshua to see himself possessing the land.  I have given unto your hand Jericho. 
God had already given it to him, but there was something Joshua and the people had to do for the next seven days for that promise to manifest.  Do not be discouraged if the walls do not come down on the first day or the seventh day.  Remember, this wall wasn't built in a day.  It was built over a course of years.  It may have begun at birth (rejection or abandonment) or after losing a loved one (grief, sorrow) or maybe after a divorce (brokenhearted).
Like Joshua, believe God and believe what He said.  Despite the bad,  believe that He will complete the good  work He began in you.  Believe that by His stripes, you were and are healed.  Believe that no weapon formed against you will prosper.  Believe that God will restore the years.
If you truly want to be free from the walls the enemy built, ask God what you need to do and then do it.  Don't do it and then stop because nothing has happened yet.  Do it until your expectation is fulfilled.
Take the sword of the Spirit, which is the word of God and lay it to the root of every bad tree and every lie and cut it down – and watch every wall that the enemy built fall down.