holy spirit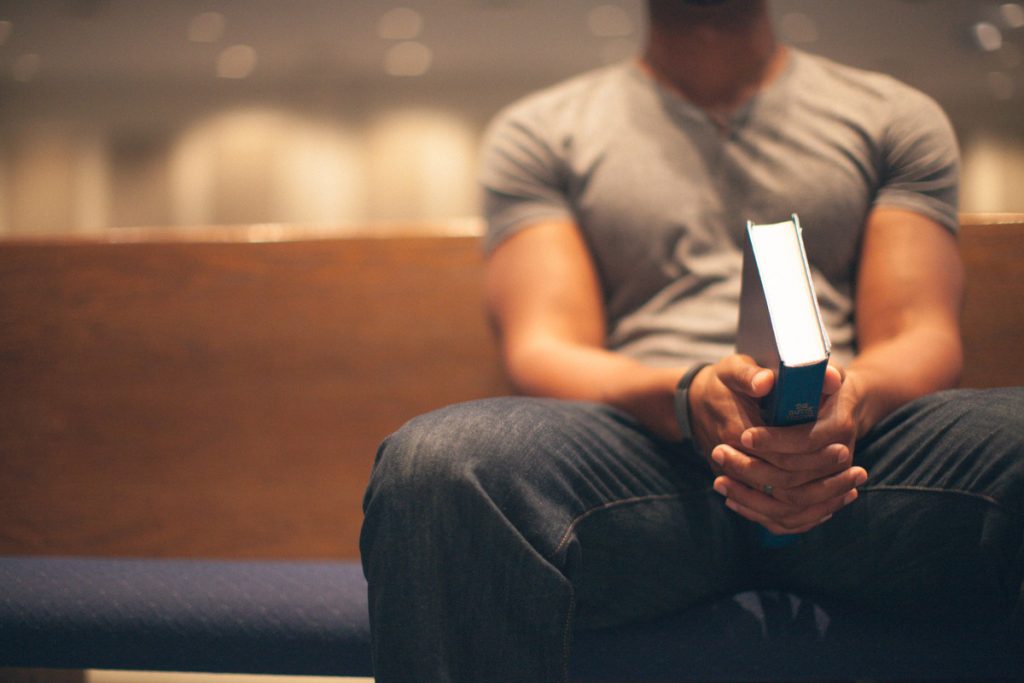 Has God ever made you a promise, but you got weary along the way? 
It seemed like the promise was taking too long so you stopped believing. You got tired of waiting. You didn't think God was going to do it again. Maybe He changed His mind.
So you settled for Ishmael because you didn't think Isaac would ever come. But the thing you thought you wanted, you didn't want it anymore and now you wished you had waited. You got yourself in a mess and now you must deal with the consequences.
But as you laid in regret and disappointment, God reminded you of Isaac. He reminded you that He didn't change His mind. Your poor decision only delayed the promise. It never stopped it. 
And what did you learn from this experience? You learned how to wait and thirteen years later, the thing God said would happen did happen – not by your flesh, but by His Spirit.
I know they say 'experience is the best teacher', but the Holy Spirit is the best Teacher. Listen to Him because He knows what the will of the Father is, He knows what God wants for us and He will not guide us in the wrong direction.
God gives us all a choice. Either you can wait on Him or wish you had waited, but I pray that we all choose to wait – patiently.
And so, after he had patiently waited, he obtained the promise (Hebrews 6:15).
Some of us are looking in all the wrong places…
Real joy doesn't come from within or without, but it comes from above.
It belongs to God and it is a gift from God to us.
It comes from the Holy Spirit.
It is the fruit of the Spirit.
When you are filled with the Spirit, you are filled with joy.
It comes from knowing God.
When you know God, you know His joy.
It is more than just a feeling or an emotion. It doesn't change.
When your circumstances change, His joy will remain.
Real joy is not found in your possessions, but it is found in His presence.
 In Your presence is fullness of joy (Psalm 16:11).
I know the moment I got saved, the Holy Spirit entered me, but years later I was asking to receive the filling of the Holy Ghost (Acts 2:1-4).  It didn't happen immediately, but I didn't give up or become frustrated because I knew that God wanted to give this to me.  All I had to do was ask.      
If you then, being evil, know how to give good gifts to your children: how much more shall your heavenly Father give the Holy Spirit to them that ask him? (Luke 11:13)
At that time, I didn't understand the purpose of being filled. All I remember is that I heard a very close friend of mine pray in a heavenly language and I wanted that.  What I didn't understand was that God wanted me to do more than just speak in tongues.   
My pastor started teaching about the gift of the Holy Ghost last month and when I began to compare my life with those who were filled in the bible, I realized something was wrong – not with them, but with me.  I had been walking in fear for years, but those who were filled, walked in the spirit of power, love and a sound mind.  What was I afraid of? Was I afraid of being 'fully' led or controlled by His Spirit?  Did I really think I was in control of my life? (Well, I need to fire myself because apparently, I haven't been doing a good job of managing my life). 
I also noticed the repeated cycles and patterns in my life – the 'tricks' I kept falling for.  I realized the inconsistency and unfaithfulness.  I would start a thing, but never finish.  I know the Lord sees that I'm trying to live right.  I'm trying to do this and I'm trying not to do that and that's good, but the thing that God wants to do in me and through me will not be done by my power or might.  It will only be done by His Spirit. 
I now realize that I was no different than the Israelites in the wilderness.  What I've been trying to do for 40 years, God could have done in 11 days – by His Spirit. It shouldn't take you 40 years to forgive someone! It shouldn't take you 40 years to walk in your calling! (I'm just saying).
It's not that I'm not saved.  I am.  It's not that I didn't receive the filling of the Holy Spirit.  I did, but God wants to complete the 'good work' He started.  It started with salvation, but He wants to do so much more in my life and in the life of others.  He wants to anoint me with the Holy Ghost and power so that I will go about doing good and healing those oppressed of the devil (Acts 10:38). If I am filled with His Spirit, I will be led by His Spirit (Luke 4:1).  If I am filled with His Spirit, I will walk in the Spirit and not fulfill the lusts of the flesh (Galatians 5:16).
For years, we've had 'Fruit of the Spirit' programs and we've talked about walking in love, joy, peace, longsuffering, gentleness, goodness, faith, meekness and temperance.  And I do believe that there are Christians who are trying to walk in these areas, but they are trying to do it without the Helper (John 14:26, NKJV). We have been trying for years to do things for God – without God.  The reason why Jesus prayed to the Father to send the Holy Spirit to us is because we needed help, but we've been trying to live without His help.  I don't care how hard you try.  You're not going to see the fruit without the Spirit because it is the Spirit who bears the fruit – and His fruit doesn't come and go.  It remains (John 15:16, Galatians 5:22-23). 
When the Spirit of the Lord came upon Saul, He 'turned' him into another man and this is what the Holy Spirit wants to do in us – change us.  I believe a lot of us (including myself) want change, but either we're afraid to change or we're afraid to trust or both, but we're missing out on so much. The Holy Spirit wants to teach you how to pray. He wants to guide you into all truth. He wants to give you gifts.  He wants to empower you so that you may shine as lights, be blameless and be the sons/daughters of God in the midst of a crooked and perverse nation. 
God has shown some of you what He's going to do through visions and dreams.  He has promised you things through his word and through prophecy and like Mary, you're wondering, How shall this be? How will this happen?  The same answer the angel told Mary then is the same answer for your situation now.  The Holy Spirit (Luke 1:34-35).
My prayer is that we will all want change and want to be changed and may all the things you've been trying to do in your own strength for years be done this year – by His Spirit.   
Not by power, nor by power, but by My Spirit, says the Lord of hosts (Zechariah 4:6).