fast
I decided to go on a three-day fast a few weeks ago. I was hurting and crying. Depression was trying to creep in. I didn't want to get out of bed and my attitude at work was horrible.
Nothing I tried helped and no one could help me, but I was reminded of what Jesus told his disciples. This kind does not go out except by prayer and fasting.  I was desperate and willing to do whatever it took to get what I needed. That meant no food. No television. No social media. It was a fight, but I was tired of hearing my flesh, my wants and my desires and I wanted to hear God.
I usually pray throughout the day – standing, sitting down, lying down, walking, but this day I was lying prostrate on the floor, on my face, crying out to God, asking Him to help me. I didn't pretend like everything was alright. I didn't tell him what I normally tell my family and coworkers.
I'm good.
I'm fine.
I'm okay.
No, I got honest with God. I know He knows and sees everything, but I told him anyway. Then, I told him what I wanted Him to do for me and that I was giving him three days to do it. I know. That's pretty bold, but that's how God wants us to come before Him. Besides, a lot can happen in three days. Jesus is a great example of that.
Each day, God gave me scriptures to read. Here I was crying because I felt rejected, but God began to show me in the scriptures how I rejected Him. You see, any time you reject the truth, you reject Him . When I realized what I had done to Him, all I could do was cry, repent and ask for His forgiveness. 
By the third day, the Lord said, I have done what you asked.
The following morning, the Lord said, Whatever you fight to get, you will have to fight to keep. God did what I asked. It was His job to give it, but it was my job to keep it.
This reminds me of the parable of the lost coin. That woman became so desperate to find her coin that she lit a candle and swept the whole house. 
Sometimes we lose things because we don't understand the value of what we have. Because she was diligently seeking it, she found it and when she found the coin, she acknowledged what she did. She didn't blame anyone for this. I found the piece that I lost.
What that woman did was what I had to do to get back what I lost. I lost my joy because 1) I couldn't see my value and 2) I couldn't see the value in the words that God gave me. I stopped believing what He said and I didn't trust Him like I should. I was acting like Esau – like I was going to die if God didn't give me what I wanted now. But I forgot that God hated Esau (flesh).
Today, I'm so grateful for what God has done, but I'm asking the Holy Spirit to help me not to take what God did for me lightly or for granted – that I keep, protect and guard what He has given me because what He has given me is too valuable to lose.
If Jesus won't lose all that the Father has given Him, then I shall not lose all that He's given me.
[Scripture references: Matthew 17:21; Luke 15:8-10; Romans 9:13; John 6:39]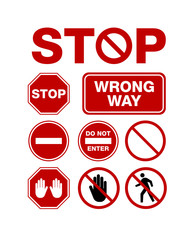 A couple weeks ago, I bought a salad. When I began to eat it, I knew something wasn't right. It didn't taste right. It didn't even smell right, but I continued to eat the salad instead of returning it back to the restaurant or throwing it in the trash.
Nothing happened to me immediately or on the same day. (It's the same way with sin. Sometimes we don't feel the consequences or effects of sin immediately). But the day after I ate the salad, I began to have abdominal cramps, vomiting, diarrhea, fever and chills.  All of these things were happening because there was something in my body that shouldn't have been there and it needed to come out.
A lot of times as Christians, we do what I did with the salad. We know something isn't right or good. You're not sure what is wrong, but you continue to stay in that relationship or you continue to do what you know isn't good or right only to become sick – physically sick as well as soul sick and sin sick.
I should have taken heed to the signs – the smell and taste – because what I allowed to go in my body could have killed me. I experienced food poisoning, but the sin that we continue to do with our bodies is poison that can lead to destruction or even death.
If a bird sees a trap being set, it knows to stay away (Proverbs 1:17, NLT).
My prayer is that we do the same as that bird. If we are unsure or uncertain about something – if something doesn't feel right or seem right, then just stop, pray, fast and ask for wisdom and understanding until God reveals what it is.
Don't ignore the signs.