choose
The woman with the issue of blood was in her condition for twelve years.  According to law and according to man, she shouldn't have been in the crowd to see Jesus, but she heard about the miracles he performed and she wanted a miracle.  Some of us have been in situations longer than twelve years and we've heard about Jesus, too. We hear about him at church, on television or reading the bible. But the difference between her and some Christians is she believed what she heard and acted upon it.
And it wasn't easy. She pressed through the crowd, she pressed through sickness, she pressed through her feelings, she pressed through what people might say or think and she went after what she belonged to her – healing, wholeness, and peace (Mark 5:34).
She followed Jesus and she kept following him. There were many distractions, but she kept moving in his direction. She didn't give up. She didn't feel sorry for herself. She took action. She didn't wait for him to touch her. She touched him.
Some of us are waiting for opportunities to fall into our laps, but you have to get up and go get it. You must pursue it and stop making excuses for why you will never have or never be.
You have a choice. Don't choose to stay where you are. There is better for you. And don't compare your life with others. We are all going through something, but know that if we're going through something, that means we will also come out of something.
Move forward. Press toward what you are believing God for until what is intangible becomes tangible and what seems impossible becomes possible.
Some of us are still waiting for the right time. The moment you don't feel like doing something is the best time to do it. If you wait for everything to be right before you do something, then you will never do anything.
Learn from the example of this woman. She took a risk. According to religious laws, she was unclean, which meant she would contaminate anyone she touched. When Jesus asked who touched him, she was 'fearing and trembling' (Mark 5:33) because she didn't know what Jesus was going to say or what the crowd would do to her. She didn't know how things were going to end, but she just took a chance and that day she became whole.
So, keep pushing and keep pressing. Don't give up. And even if you're afraid of what may or may not happen, take a chance anyway.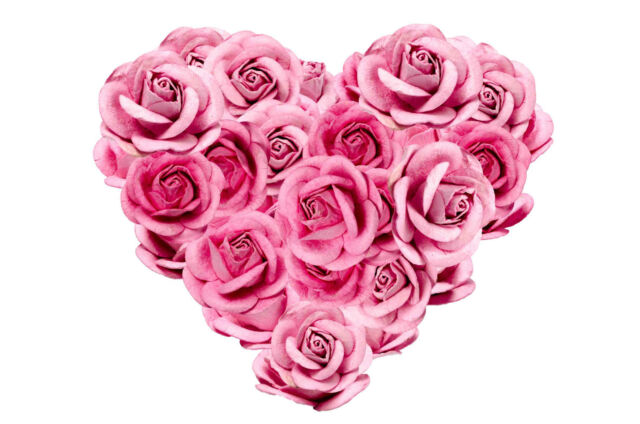 It is never a good idea to enter into a relationship based on how you feel because the moment the person says or does something that hurts or offends you, your feelings for that person may change. I've learned that you're not going to always 'feel' like you love the person, but instead you must choose every day to love them.
Jesus asked Peter three times, Do you love me? Peter said, Lord, you know I love you. He also told the Lord that he was ready to go with him to prison and to death. Then, one day that love was tested. When three different people accused him of following Jesus, he denied it – three times.
Woman, I do not know him.
Man, I am not.
Man, I don't know what you are talking about.
When you tell someone that you love them, do you really mean it?  
Well, God did. Not only did He say that He loved the world, but He proved it. While we were sinners, He gave us His son and Jesus proved and demonstrated his love to us. He didn't wait until we stopped practicing sin or until we did everything right and then He loved us. He made a decision to love us even if we never loved Him back.
Now that's real love.
To one, God may be like the man who left ninety-nine sheep to search for one sheep that had gone astray until he found it (Luke 15:4).  
But to another, He is like the prodigal son's father, who doesn't go after his son and search for him, but instead He waits (Luke 15:20).  He waits for him to grow up.  He waits for him to humble himself.  He waits for him to come to his senses. 
The prodigal son knew what belonged to him and he went boldly to his father and asked for it.  The problem was He left what he needed after he got what he wanted.  Even after God gives you what you've been asking for, you are still going to need Him.
Just because the father didn't search for his son doesn't mean he didn't love him, but it was time for his son to make a decision.  What do you want?  He had to make up his mind.  Either he could stay where he was (apart from his father), toiling, but still hungry or he could go back to his father where there were hired servants and enough bread to spare (Luke 15:15-17).
God has better for you. You don't have to stay where you are.  You don't have to struggle, but you're struggling because you want to do things your way.  The Holy Spirit will convict you.  He will tell you what you need to do, but He is not going to do it for you and He's not going to make you do it.  This has to be your choice.
Elijah asked the question, How long will you halt between two opinions? (1 Kings 18:21). How long will you go back and forth? How long will you sit between who you were and who you are created to be?  
There are some adult Christians who want God to treat them like babies.  You want him to always pick you up and carry you, but it's time to learn how to walk – by your own faith.  You're His child, but you're not a baby anymore.  God expects us to grow in our salvation (1 Peter 2:2).  Jesus grew in wisdom and stature and He expects us to grow, too.  At the age of 12, Jesus was being taught in the temple, but by the age of 30, He was teaching others.
Making choices is part of growing up and sometimes it will feel like making a decision is hard, but when you read the conversation between the serpent and Eve, we learn that God will tell you the type of 'trees' that are before you and He will tell you which tree to choose and which tree not to choose, but He is not going to choose for you (Genesis 3:2-3).
God gave you the power to choose, but choose rightly.  Maybe you've made some poor choices in the past, but the days of being angry, blaming people, living in regret and feeling powerless or helpless are over.  Maybe your parents didn't always make the right choices concerning you, but you're grown now.  You can make your own choices.  Choose to obey God and when you choose to do what God wants you to do first, then those things you've been worrying about and toiling for will be added to you (Matthew 6:33).
Whether you want God to use you or you want what He has for you or you want to become like a planted tree that brings forth fruit, it is going to require growth, time and change.  Do you really want it?
You choose.