Day:
October 20, 2019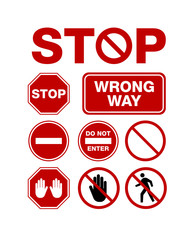 A couple weeks ago, I bought a salad. When I began to eat it, I knew something wasn't right. It didn't taste right. It didn't even smell right, but I continued to eat the salad instead of returning it back to the restaurant or throwing it in the trash.
Nothing happened to me immediately or on the same day. (It's the same way with sin. Sometimes we don't feel the consequences or effects of sin immediately). But the day after I ate the salad, I began to have abdominal cramps, vomiting, diarrhea, fever and chills.  All of these things were happening because there was something in my body that shouldn't have been there and it needed to come out.
A lot of times as Christians, we do what I did with the salad. We know something isn't right or good. You're not sure what is wrong, but you continue to stay in that relationship or you continue to do what you know isn't good or right only to become sick – physically sick as well as soul sick and sin sick.
I should have taken heed to the signs – the smell and taste – because what I allowed to go in my body could have killed me. I experienced food poisoning, but the sin that we continue to do with our bodies is poison that can lead to destruction or even death.
If a bird sees a trap being set, it knows to stay away (Proverbs 1:17, NLT).
My prayer is that we do the same as that bird. If we are unsure or uncertain about something – if something doesn't feel right or seem right, then just stop, pray, fast and ask for wisdom and understanding until God reveals what it is.
Don't ignore the signs.