Month:
May 2019
You've told the Lord, What's Yours is mine, but when are you going to tell Him, What's mine is Yours?
Everything belongs to God – including you.
"You may not have what others have, but you have something."
But Peter said, "I don't have any silver or gold! But I will give you what I do have. In the name of Jesus Christ from Nazareth, get up and start walking" (Acts 3:6, CEV).
The Lord told Elijah to hide by the brook, but I don't want you to look at this from the point of Elijah hiding from Ahab. The purpose of him being hidden had nothing to do with the past, but it had to do with the future. God was preparing him for what was about to happen.
Not only did Elijah have water to drink, but God commanded the ravens to feed him every morning and evening.  He knew exactly when the ravens were coming. Inside of Elijah was a gift, but in order for God to get out of him what He placed in him, he had to create a situation to stir up the gift that was in him. He had to make him uncomfortable.
One day, the brook dried up because there was no rain. Now, he had a thirst that he didn't have before – and I'm not talking about a physical thirst. Had not the brook dried up, Elijah would have remained where he was, but someone needed his gift. What God had given him, wasn't for him. It was for others. It was to serve others.
Not only did God tell him to move, but He told him where to move to. Arise, go to Zarephath, which belongs to Zidon and dwell there. Behold, I have commanded a widow woman there to sustain you. This woman had a need and God wanted to use Elijah to meet that need, but he never told Elijah about her need. He just told him that he was going to take care of him through this woman.
If you take care of what concerns God, He will take care of what concerns you.
Some people are still looking at the dried brook, crying over what they lost. The only thing lost that we should be concerned about is lost souls, not the things that we have lost because God can restore those things.
This widow didn't want to die and she didn't want her son to die, but she was preparing to die because she didn't know what else to do.  She didn't know where her next meal was coming from.  It didn't look like things were going to get better and now she had a man – a perfect stranger – asking her, a widow and a single mother, to give him her last and the only thing that she had left.
Through instructions, Elijah showed her how to get out of her situation. All she had to do was obey the instructions.  All she had to do was give the very thing that she was afraid of losing.
We were created to do more than what we are doing.  There is plenty of work to do.  The harvest is plenteous (Matthew 9:37). But one person cannot do it alone. Every one of us has received a gift. Our job is to discover what that gift is and then put it to work. When you don't do what you are supposed to do, someone else suffers. Jonah is a great example. God sent him to Nineveh, but he went where he wanted to go. When a storm came, Jonah was sleeping, but the people on the ship were suffering with fear and a near death experience.
Had Elijah not gone to where God sent him, the widow and her son would have died. It is important that we stop waiting for someone else to do what God told us to do. And stop comparing ourselves with others. Stop thinking that someone is better or can do it better than you. God gave gifts to the body of Christ to complete, not to compete with each another. Your gift is needed. Someone needs what you have.
You may not be the answer to everyone's problem, but you are the answer to someone's problem.
Use your gift.
Each of you has received a gift to use to serve others. Be good servants [stewards, managers] of God's various gifts of grace (2 Peter 4:10, EXB). 
My mom passed away when I was 13 months old. I don't remember anything about her and I don't understand why God allowed me to grow up without her, but I'm grateful that He used her to get me here.
I am also grateful for all the women he brought into my life, such as my grandmother, my aunt, my neighbor across the street, and my pastor's wife. I thank God for their prayers and for helping me to become the woman that God created to be from the very beginning.
And I thank God for every mother reading this.
Happy Mother's Day to you!
God told Moses that He was going to use him to deliver His people. He also told him that He had given them favor, but the king of Egypt wasn't going to let them go. It was going to take a mighty hand and wonders and then Pharaoh would let them go.
Moses did and said what God told him, but he returned to God without what God had promised. It was disappointing for him, but God wasn't worried. He knew Pharaoh was going to let His children go.
There is something I've been desiring and the Lord said to me, It's yours.
So, I went after what God said was mine.
But I just didn't go after it. I went, knowing that I was going to receive the thing that God said He has given me.
I faced Pharaoh, but Pharaoh wouldn't let it go.
So I went back to God because maybe I heard it wrong. Maybe it wasn't Him, but I knew it was Him. Like Moses, I began to question what God said.
Why did you send me (Exodus 5:22)? Why get my hopes up like that?
But you know what God did? He just reminded me again, It is yours.
When the disciples told Thomas that they saw the Lord, Thomas told them that the only way he would believe them is if he could touch and see the print of nails in his hands.
Eight days later, Thomas saw the Lord and Jesus told him to touch him. The only reason why Thomas believed was because he could touch and see him, but God doesn't deal with me the way Jesus did with Thomas. Maybe He did years ago when I first got saved, but now He wants me to grow up and to believe Him for what I have yet to see.
He doesn't want me to worry like the disciples, who when they were in a storm, woke Jesus up from his rest. Instead, he wants me to rest in and with Him.
Pharaoh didn't want to let the Israelites go, but God said he was going to and Moses had to believe God. No matter how many times Pharaoh told him no, the promise was still yes and amen.
Blessed are they that have not seen, and yet have believed (John 20:29).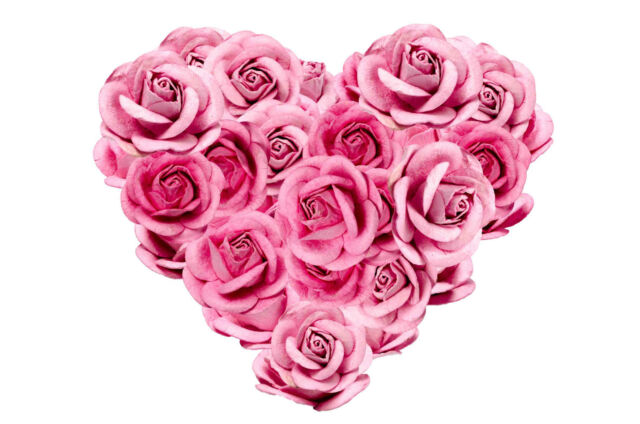 It is never a good idea to enter into a relationship based on how you feel because the moment the person says or does something that hurts or offends you, your feelings for that person may change. I've learned that you're not going to always 'feel' like you love the person, but instead you must choose every day to love them.
Jesus asked Peter three times, Do you love me? Peter said, Lord, you know I love you. He also told the Lord that he was ready to go with him to prison and to death. Then, one day that love was tested. When three different people accused him of following Jesus, he denied it – three times.
Woman, I do not know him.
Man, I am not.
Man, I don't know what you are talking about.
When you tell someone that you love them, do you really mean it?  
Well, God did. Not only did He say that He loved the world, but He proved it. While we were sinners, He gave us His son and Jesus proved and demonstrated his love to us. He didn't wait until we stopped practicing sin or until we did everything right and then He loved us. He made a decision to love us even if we never loved Him back.
Now that's real love.